/

/

Gordy Bunch resigns from the Montgomery County 2015 Road Bonds Committee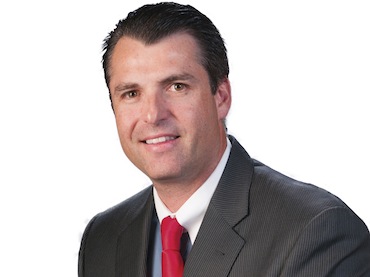 A message from Gordy Bunch



TO: Members of Keep Montgomery County Moving Committee

FROM: Gordy Bunch

RE: Resignation

To my fellow members:

When an individual makes a mistake, he or she usually gets a chance to make amends. When a company makes a mistake, it often suffers loss of customers and business, but it retools and tries to earn back customer loyalty. When a government makes a mistake it costs taxpayers millions of dollars and negatively impacts its citizens and is usually irrevocable.

The latter is certainly true of the Road Bonds issue approved by the Montgomery County Commissioners Court this morning. The committee failed in its first quest for approval of a plan to Keep Montgomery County Moving. Our recommendation was for a $365 million bond issue which would help to mitigate the impact of extending Woodlands Parkway, the main and most vital artery of my home community, beyond its original function, which was to provide convenient egress and ingress for its residents within its 28,000 acres and to and from its surrounding environs.

The fact that the Commissioners Court, for reasons known best to them, refused to agree to include $15 million to mitigate the substantial traffic increases that would result from an expansion of this vital artery into territories it was never designed to serve, is a mistake in judgment and leadership. Map after map (see example below) clearly shows Woodlands Parkway ending, as it does today, at FM2978.

Given the negative impact on the community, which I also represent on The Woodlands Township board of directors, and the nearly 90% opposition to The Woodlands Parkway expansion I have heard from those I represent, I cannot continue to promote an issue that dismisses the genuine concerns of 110,000 residents, who live and raise their families in close to 35,000 homes within our boundaries. Quality of life is paramount to residents throughout Montgomery County. However, The Woodlands cannot suffer an intrusion by contiguous communities where more than 1,005,003 people will reside within a 15-mile radius of here as soon as 2018. Even a small percentage traffic increase onto already overcrowded Woodlands Parkway is unsupportable. If you do not add lanes to widen Woodlands Parkway you will have ensured a state of perpetual gridlock, not to mention creating the prospect of increased danger and more accidents.

I consider the 2015 Road Bonds plan ill-advised and therefore I cannot support it. I hereby tender my resignation from the committee, as I prepare to work with other leaders and residents of The Woodlands to actively oppose this bond issue as it is currently configured.

See related link.