/

/

Opera singer from The Woodlands signs contract with company in Germany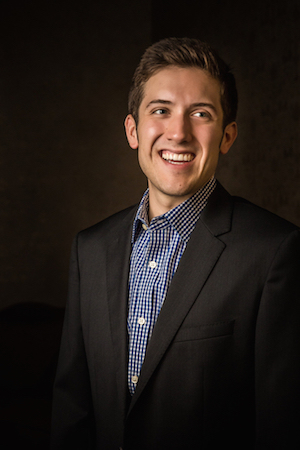 THE WOODLANDS, Texas — Tenor Ian José Ramirez will join the international opera studio at Opera Stuttgart for the 2015-2016 season. The "opernstudio" offers the next generation of young artists the opportunity to work side by side with some of the world's finest singers, directors, and conductors. Six emerging artists are invited each year to sing comprimario roles and cover leading roles in several mainstage productions, in addition to the continuation of their vocal development through voice lessons and individual coaching. Next season, Ian will sing Third Jew in Salome, Smee in Peter Pan (Richard Ayres), Le Remendado in Carmen, and Borsa in Rigoletto.
Praised for a voice with "affecting lyricism" and "a pleasantly warm, spinning light tenor sound," Mr. Ramirez has already established himself as a fine musician and dynamic actor. He recently completed his tenure as a Resident Artist at Portland Opera, where he sang Second Jew in Salome, Arturo in Lucia di Lammermoor, Man with Old Luggage in Postcard From Morocco, Dr. Blind in Die Fledermaus, Le Remendado in Carmen, and Sellem in The Rake's Progress.
Mr. Ramirez has received awards from the National Opera Association, the S. Livingston Mather Scholarship Competition, the Orpheus Vocal Competition, and most recently, the Oregon Arts Commission. He has been a Young Artist with Opera Saratoga, Central City Opera, Indianapolis Opera, Dayton Opera, and the Caramoor Music Festival. He received his bachelor's degree in music, graduating summa cum laude, as well as his master's degree from the University of Cincinnati, College-Conservatory of Music.
A native of The Woodlands, Texas, Ian was involved with Class Act Productions, The Woodlands United Methodist Church Youth Choir, The Woodlands High School Theatre and Choir, and was also a member of the Texas All-State Choir four years in a row. His love for opera began when he was accepted into and participated in the Houston Grand Opera High School Voice Studio.
On Sunday, August 23rd at 4:00pm, Mr. Ramirez will be giving a farewell recital at The Woodlands United Methodist Church in the Robb Chapel featuring an all-German program. For more information, visit ianjoseramirez.com