/

/

Crisis Assistance Center to have 'Mattress Mack' at its 2016 Legacy Luncheon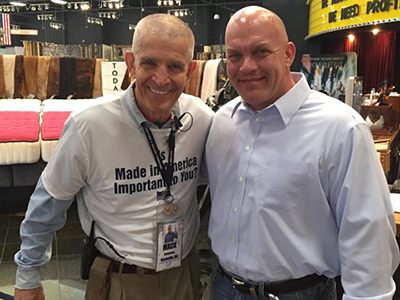 THE WOODLANDS, Texas – The Crisis Assistance Center – formerly known as Montgomery County Emergency Assistance – is celebrating its 35th year of service by hosting its inaugural Legacy Luncheon on Wednesday, February 17, at The Woodlands United Methodist Church. Registration is open for the event; additionally, sponsorship opportunities are available to local businesses and philanthropists.
Sponsorship opportunities are available as registration begins
"Join us in celebrating 35 years of service to Montgomery County with our inaugural Legacy Luncheon, which includes guest speaker Jim McIngvale, best known to us as Gallery Furniture's Mattress Mack," said Heather Moseman, Director of Outreach and Development at CAC. "While 'Mack' shares his story about what it means to be a legacy in the past and for the future, our own executive director Chad Patterson will share the vision of Crisis Assistance Center moving forward." Along with the lunch and special guests, entertainment will be provided by Johnny Bravo from KSBJ.
People wishing to attend the luncheon can purchase individual tickets for $65 each, or groups of 8 for $500. For businesses and business leaders wishing to sponsor the event, various sponsorship opportunities are available from a $500 "Legacy Friend" sponsorship to the coveted $10,000 gold sponsorship.
The Crisis Assistance Center is a nonprofit organization that aids residents of Montgomery County who require temporary financial assistance to regain self-sufficiency and be financially independent. To purchase tickets for the luncheon, or to inquire about sponsorship opportunities, please visit http://www.cac-mctx.org or call 936-539-1096.