/

/

Annual David's Dream Run to honor David Vetter, raise funds for Texas Children's Hospital
Annual David's Dream Run to honor David Vetter, raise funds for Texas Children's Hospital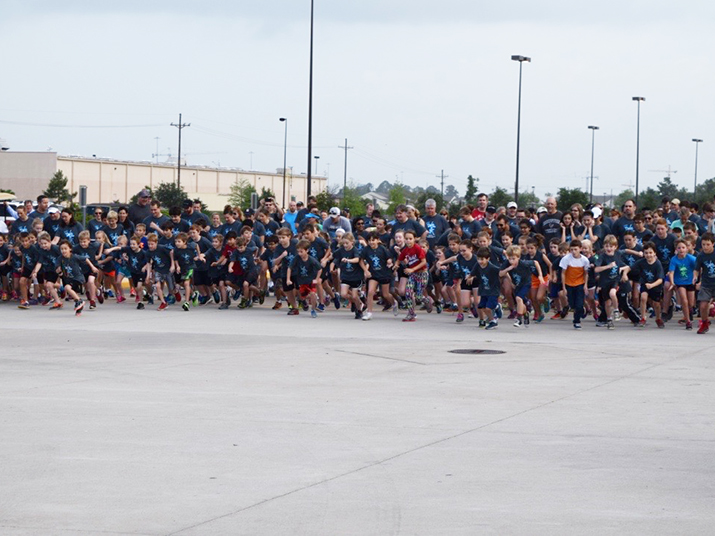 THE WOODLANDS, Texas — On April 23, the annual David's Dream Run will take place at Woodforest Bank Stadium to raise funds for Texas Children's Hospital in Houston.
The race is to honor David Vetter, the boy who touched many lives around the globe while never leaving his sterile bubble. The world knew him as David, the Bubble Boy. David was born with a genetic immune disorder called SCID, also known as Severe Combined Immune Deficiency. This took away his body's germ-fighting ability. David lived with his family in the Shenandoah community, and at 12 years of age, he passed away in 1984 after an unsuccessful bone marrow transplant. David left a lasting impact on people all over the world.
In 1990, David Elementary School in The Woodlands was dedicated to Vetter, and is the only school in The United States named after a child. Now, for over 20 years, the school has held the annual David's Dream Run. The event includes both a 1-mile kids' Fun Run and a 5K Fun Run. It is $15 per person and a T-shirt is guaranteed during pre-registration. All funds raised from the event will benefit the David Center at Texas Children's Hospital in Houston. The David Center was established after David's death and is part of the Allergy and Immunology Clinic. Throughout the years, David's Dream Run has raised nearly $400,000 for the cause.
This year, the race will be held at Woodforest Bank Stadium located at 19115 David Memorial Drive in Shenandoah. Pre-registration for the event will be available until May 1st. Participants can register online, or by turning in a form to David Elementary. Both registration options can be found by visiting the website below.
Packet pickup is now available at David Elementary, Mondays through Fridays from 8:00 a.m. to 3:30 p.m. The school is located at 5301 Shadowbend Place. Packets will also be available on the morning of race day at Woodforest Bank Stadium.
On race day, participants should arrive at 7:30 a.m. The 1-mile Fun Run will begin at 8:00 a.m., with the 5K run followed shortly after at 8:30 a.m.
To register for the event, click here or visit the website below.