/

/

How lower oil prices impact the local real estate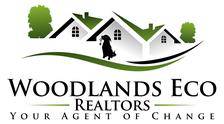 THE WOODLANDS, Texas – The Houston economy has been significantly impacted – both positively and negatively, and sometimes simultaneously so – by the freefall in oil prices. There is a solid correlation between fluctuations in the energy industry and fluctuations in the real estate market. One local real estate broker, Priyanka Johri, owner of Woodlands Eco Realty, has a unique perspective on this due to her history in the energy industry before she garnered her broker's license.

Johri's ten years in the oil and gas field working for companies such as Shell and Woodlands-based Anadarko allowed her to become intimately educated in being able to read the market and anticipate trends in the industry.

While most members of the public enjoy the low prices at the pumps, these same low oil prices negatively impact upstream – the exploration and production process – aspects of the oil and gas industry. "However, the downstream market – which includes refineries and petrochemical facilities – is in fact positively impacted by these same low prices," said Johri. As a result, downstream-based businesses and the real estate market in the coastal areas where these are located are currently thriving.

In The Woodlands – while largely energy based like much of the region – is home to a substantially larger number of white-collar jobs, unlike the blue-collar refinery and processing plants farther south and closer to the Gulf of Mexico. "This unfortunately means that we are in some ways being more negatively impacted – jobs wise and real estate wise – than some other areas," said Johri.

Adding to the local woes is the fact that the period of growth that The Woodlands expected – with the moving of a major Exxon-Mobil campus to a newly developed area here – failed to fully materialize. The popular expectation was that tens of thousands of employees would flood the area on two fronts: corporate employees who were previously based in the downtown Houston headquarters would move their families closer to The Woodlands campus; and the Exxon employees from other parts of the country such as Virginia would move down into the same area.

"Instead, the Houston-based employees for the most part opted to remain in their homes and commute – against rush hour traffic – out to The Woodlands," said Johri. "Additionally, a larger than expected percentage of Exxon employees opted to take early retirement or otherwise remain at another job in Virginia rather than relocate."

According to Johri, many local homeowners saw their property values rising on real estate websites and thought they would receive top dollar for their homes if they waited until for the arrival of the Exxon employees. The fact was that Exxon moved its employees continuously over a number of months throughout 2014. This was a period where Johri's prior experience in the energy industry helped her clients. Believing that the Exxon move would not have as big of a positive impact that others believed, she told her clients to sell earlier rather than later, and those that listened to her were able to benefit before the competition saturated the market with a large amount of homes.

Though the local economy and real estate market have been impacted, according to Johri not all is lost. First off, she sees the current trend not as a foreshadow of a crash, but instead merely a market adjustment due to the Exxon speculation. Second, Montgomery County is in a significant period of growth particularly in the retail, construction and healthcare industries. In addition to the two major regional healthcare facilities already in The Woodlands, two new hospitals are currently under construction along the burgeoning "medical corridor" that has emerged near Highway 242 and Interstate 45: Houston Methodist the Woodlands Hospital and Texas Children's The Woodlands Hospital are expected to create over 1,000 new jobs this year alone. Additionally, M.D. Anderson just announced it will be building its own new facility in the area, too.

"My job gave me the experience in analyzing risks and negotiating the best deals that work for both sides," she said. "When I decided to switch careers into real estate, I found that many of the same skill sets worked. Now I am using these skills to help my clients. Whatever negative impact we are experiencing in the energy industry, I believe will be made up for with our burgeoning healthcare presence. 2013 and 2014 were the area's best years, economically and realty wise, in a long time. I predict that the area will rebound from our current situation and we will see a particularly positive trend in later 2017 and 2018."

What does this mean for the real estate market in The Woodlands and its surrounding areas? According to Johri, it is currently a buyer's market due to the premature expansion of the past couple of years, and she can help newcomers, those who are relocating and real estate investors to the area choose their property from her expansive inventory. However, for those wishing to sell their homes, Johri has a plan for them to gain maximum benefit when the market does turn around.

"Soon enough, the completion of our new hospitals and the addition of new retail-based businesses will bring a fresh influx of people needing homes," she said. "I am advising my clients wishing to sell to in the meantime to make their homes as buyer-friendly as possible, by completing do-it-yourself projects that add curb appeal and selling points. Timing is of the essence as I gear them towards taking advantage of the moment the market turns." Additionally, her free "Re-Hab" consultation services for her seller clients have ensured that they will get top dollar for their houses. She also has multiple clients in the health industry working with her to buy existing or new homes.

Johri's comprehensive history in the energy industry is one thing that makes her uniquely suited to read The Woodlands' real estate market, and she encourages buyers and sellers alike to ask her any questions to which she can provide informed, educated answers. For more information about how Woodlands Eco Realty can help you buy or sell a home, or help you transform your home into a more sustainable, healthy place for living, call 832-277-3577 or visit woodlandsecorealty.com.