/

/

Dawson Security Group expanding services to provide 'turn-key' security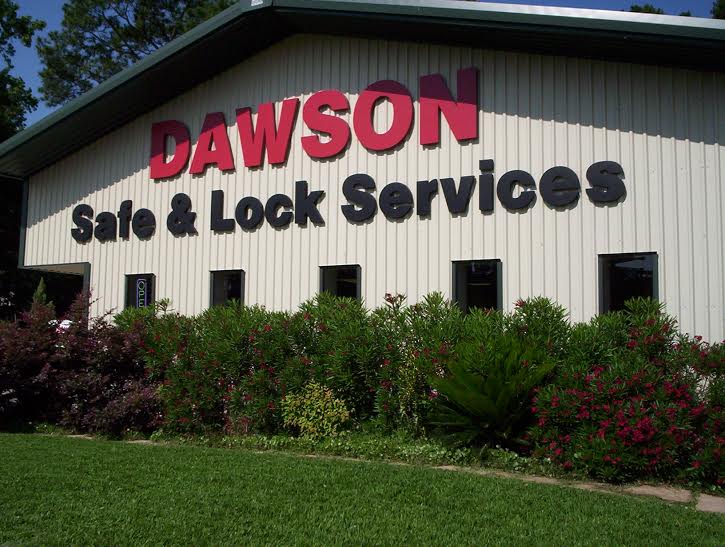 SPRING, Texas - Dawson Safe & Lock Services, Inc., specializing in physical protection of self and property for almost two decades in The Woodlands, is expanding its services to provide 'turn-key' security. In addition, the company is re-branding to reflect the whole security services they now provide.
We suggest following the LAW – Lock it, Alarm it, Watch it.
"We're still the same company, we're just enhancing our security services for our customers' protection," said Mark Dawson. "Dawson Safe and Lock will now be known as Dawson Security Group." A new logo and marketing will launch in the near future.
New to their suite of services is digital video and surveillance solutions, and 24/7 monitoring systems. This rounds out their 'total security' concept which already provided the following for residential and commercial services respectively.
Residential Specialties
Products designed for the homeowner that wants to ensure the safety and security of the family and home:
Electronic Keying
High Security Dead Bolts
Residential Safe Consulting and High End Valuables Protection Hardware
Jewelry Safes
Guns and Pistol Safes
Document Safes
Floor Safes
Commercial Specialties
Products designed for recreation & leisure, retail, restaurants, finance, insurance, office buildings, government services, industrial, medical & health care and more:
Electronic Access Systems
Master Key Systems
Loss Prevention
High Security Entry and Overhead Doors
Commercial Safe Consulting and High End Valuables Protection Hardware
Sensitive Document Protection
Regulatory Compliance Strategies
"We know security," stated Dawson emphatically.
Founded on the premise that nothing is more valuable than the safety, security, and protection of families and assets. Dawson Safe & Lock has been serving The Woodlands, Montgomery County, and surrounding communities since 1998.
As new products and services are added, all employees are trained and certified to install and provide service at every level. The Dawson team of extensively trained, appropriately licensed, bonded, and fully insured locksmiths, security technicians and support staff, are all committed to the same thing...excellence in workmanship and customer service.
"Not only are we bonded and insured, we're state licensed through the Department of Public Safety just like private security firms, registered guard dogs, and private investigators." said Dawson.
What differentiates Dawson Safe & Lock from the competition is not only that they have had a local presence for over eighteen years, they have a standard of quality they refer to as Dawson Grade; the products are not only aesthetic, but of superior quality, and perform their functions to the highest level of protection.
The Dawson Grade security products, coupled with the enhanced security monitoring systems, work hand-in-hand to protect you, your family, your business and all of your valuable possessions. Other security features include armor coating film for windows and showcases, guardrails, storefront bollards for retail businesses, all of which can be coordinated and personally supervised by the Dawson team. A stringent criteria is required to partner with the company for these value-added services, in the same way products are selected that are Dawson Grade.
"They don't work independently of each other," said Dawson. "The more secure the locking mechanisms, the more time it allows your monitoring system to perform its job and notify the first responders," explains Dawson.
This total security package is the ultimate solution, because every second counts when your security is being violated. Home invasions are becoming more prevalent because the average home does not have the levels of security that businesses install.
"Ultimately you want to layer your security to provide multiple barriers against intruders. The more deterrents, the more likely you'll discourage a break-in," said Dawson. "We suggest following the LAW – Lock it, Alarm it, Watch it."
Dawson also recommends the security yard signs, secure locks, monitoring cameras, security systems, etc. He maintains that there is no such thing as overkill when it comes to the security of your family, assets, and business. Speaking of families, Dawson says, "Families should have security drills, just like fire drills."
In closing, Dawson reiterates "Dawson Safe & Lock, Inc., now known as Dawson Security Group, is on the cutting edge of security technology, providing innovative security solutions for asset management and control. 'Your security first' is our motto. We believe in providing you with the best solutions to meet your needs with local access and service."
To ensure your home or business is Dawson Grade, contact them for an onsite security consultation, security audit, or a security product demonstration, by calling 281-364-0500, or drop by their showroom conveniently located at 26309 I-45N frontage road in The Woodlands (77380).
Store hours are:
8-5 Monday-Friday
8-2 Saturdays
Closed the first Saturday of the month.
For more information, visit their website at www.dawsonsafeandlock.com.
#lockitup #alarmon #yoursecurityfirst #DawsonSafeandLock #DawsonSecurityGroup