/

/

Change for Charity at Market Street in The Woodlands adds up for local nonprofit
Change for Charity at Market Street in The Woodlands adds up for local nonprofit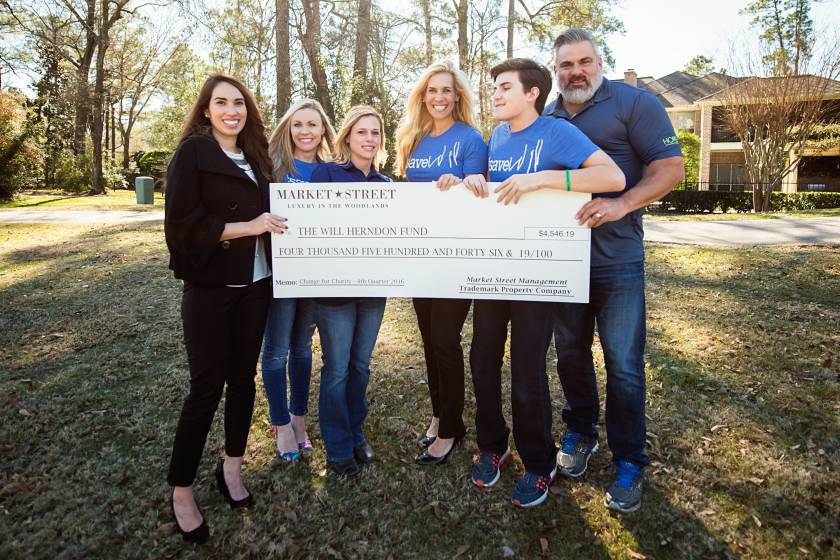 THE WOODLANDS, Texas -- As part of its Change for Charity initiative, Market Street recently donated more than $4,500 to the Will Herndon Research Fund.
The funds were raised by Market Street patrons during the fourth quarter of 2016 and will assist the organization, works to raise awareness and funds to accelerate the research to find a cure for Juvenile Batten Disease.
Since the program's inception, Market Street patrons have raised more than $120,000 for local charities. Four Montgomery County organizations are selected each year to receive a percentage of the funds collected from Market Street's 68 parking meters during a three-month period.
Photo: (left to right) Noemi Gonzalez, Market Street; Lauren Trice, Director of the Will Herndon Research Fund; Dana Pritchard, The Woodlands Car Club; Missy, Will and Wayne Herndon.