Grimes leads College Park to victory over #10 state-ranked Pineywoods Academy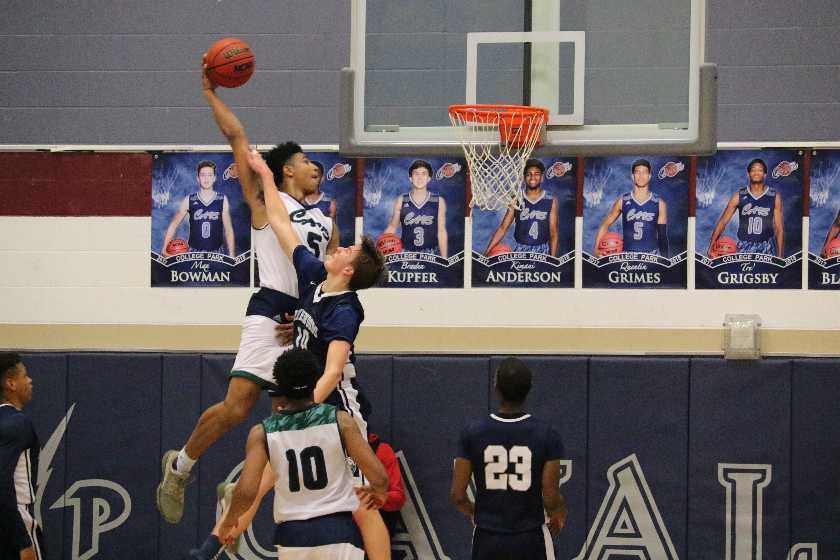 THE WOODLANDS, Texas—With the new year just around the corner, the College Park Cavaliers tipped off against #10 state-ranked Pineywoods Academy on Thursday. The high-powered Pineywoods offense could not keep up with the Cavaliers as they won in a 113-74 rout.
The Cavaliers jumped out to an early lead in the first half with the help of senior guard and Kansas University commit Quentin Grimes. The 6'6'' senior put on a show, capping off his day with a 37-point performance on his home court in front of a rowdy College Park crowd. The home crowd was in full effect when Grimes went up for a tomahawk jam early in the 2nd quarter and a 360-degree dunk just before halftime.
Grimes committed to Kansas back on Nov. 18th and has been seen as one of the nation's best combo-guards, and currently ranked as the #13 overall prospect for the 2018 graduating class.
While Grimes has been the scoring leader for most of the season for the Cavs, Shannon Scott and Deon Blakemore have been phenomenal around the three-point line this season. They finished with 19 and 13 points respectively.
The win over Pineywoods puts the Cavaliers one game over .500 and give them the most pre-district wins of all District 12-6A teams. College Park will move to 9-8 while Pineywoods is handed their third loss of the season to give them a record of 10-3.
Boys Basketball district play begins January 12th, 2018