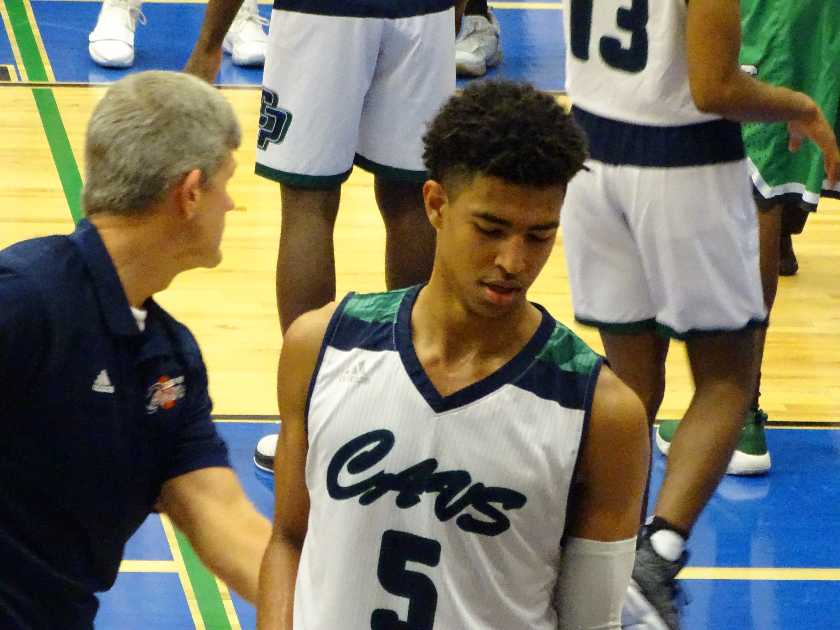 THE WOODLANDS, Texas—While College Park senior guard Quentin Grimes had a remarkable and unforgettable 2017, the new year has been just as kind for the Kansas commit as Grimes finally cracked the top 10 national player rankings and was also selected to the Naismith Trophy Award Watchlist this week.
The award is broken up into three categories, College Player of the Year, Coach of the Year, and Prep Player of the Year. Grimes joins the list with other 2018 standouts, R.J. Barrett, Bol Bol, and Zion Williamson. All seem to be on their way to the NBA in the next few years. Previous winners of the Naismith Prep Player of the Year Award include LeBron James, Kobe Bryant, Jason Kidd, and Alonzo Mourning.
The name of the award derives from the creator of the game of basketball Dr. James Naismith, who coincidentally founded the University of Kansas Basketball team, the school Grimes committed to back in November.
Grimes is currently the #2 ranked combo-guard in the class of 2018, a similar ranking as current NBA players, Kelly Oubre, DeMar DeRozan, and Lance Stevenson. He and his fellow College Park Cavaliers begin district play tomorrow at home against Lufkin at 7:00 pm.