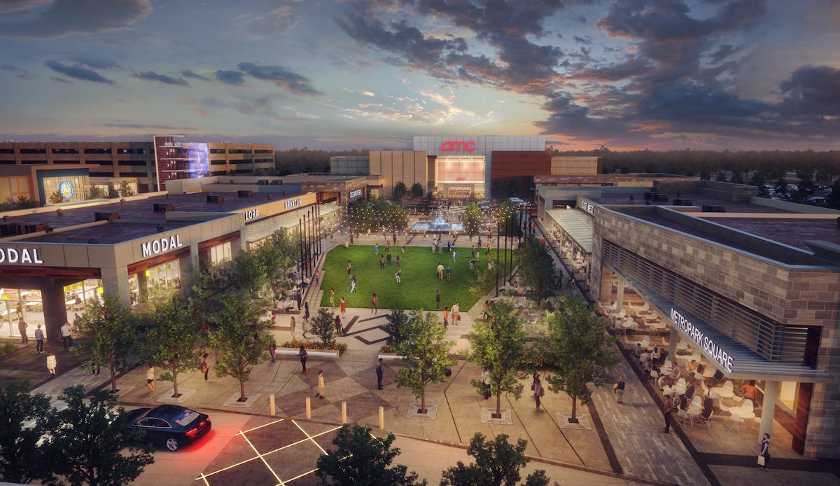 MONTGOMERY COUNTY, Texas -- Sam Moon Group has announced that the highly popular, Dallas-based entertainment, food and beverage venue, Dave & Buster's, has signed a lease at Metropark Square in Shenandoah, TX.
Serving as an anchor to the mixed-use development, Dave & Buster's will occupy approximately 40,000 square-feet of the 175,000 square foot entertainment and dining destination, located on Interstate-45 in The Woodlands trade area. The ultimate entertainment destination is scheduled to open in February 2019 and will feature delicious chef-crafted food, an innovative drink selection, hundreds of the latest arcade games and a state of the art D&B Sports Bar. David Fazio, Steve Lieberman and Jonathan Probst with The Retail Connection and Steve Niggeman with MetroCommercial represented Dave & Buster's in lease negotiations and Steve Greenberg with The Retail Connection represented the landlord.
Metropark Square is an upscale, mixed-use development encompassing 175,000 square feet of retail, restaurant and entertainment space situated on 70-acres in Shenandoah, Texas, in The Woodlands trade area of North Houston. Dave & Buster's will be joining a 41,500 square foot, 10 screen AMC Theatre with the latest in Dolby Cinema and IMAX. When complete, the development will feature restaurants, retail, entertainment venues, hotels and multifamily housing, wrapped around a central green space area that will include a pavilion, fountain and outdoor event space for all ages to enjoy.
"We are looking forward to the completion of the first phase of Metropark Square," said Daniel Moon, vice president, Sam Moon Group. "Dave & Buster's is the perfect addition to an already exciting development because they are a great entertainment destination attracting guests of all ages."
Metropark Square will be built in three phases, each with staggered completion dates over the next three years. The development already contains a 156,000 square feet shopping center and is the home of Sam Moon Trading Shenandoah/Woodlands. The next phase will add an additional 150,000 square feet of restaurant, retail, entertainment venues, a limited service hotel, a full-service hotel, and over 300 multifamily units.