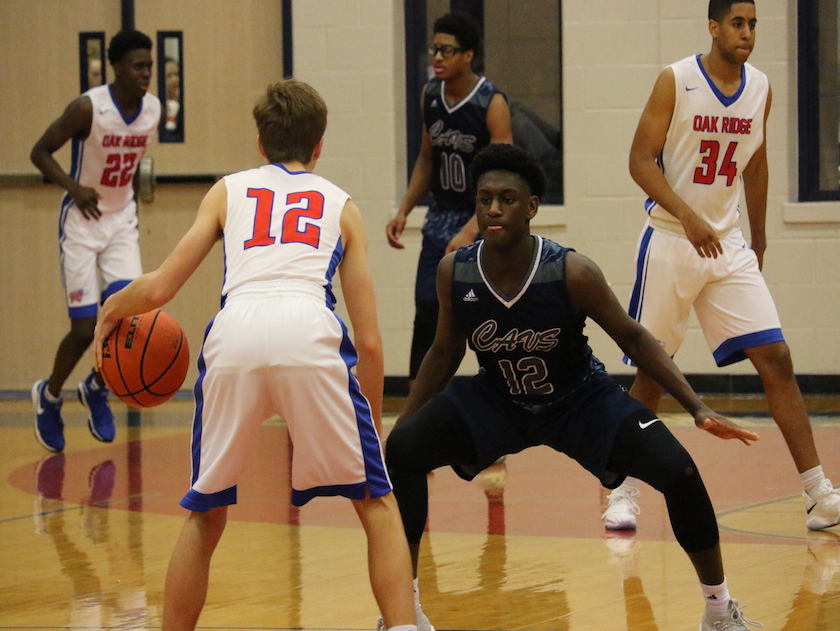 THE WOODLANDS, Texas- On the last full week of district play, The College Park Cavaliers defeated the Oak Ridge War Eagles on Tuesday night 72-51.
On the day College Park guard Quentin Grimes was selected as one of the top 10 finalists for the Naismith Award Prep Player of the Year Award, the Cavs extended their win streak to four games to bring their district record to 8-1. While Grimes continued his dominant senior season with 22 points, fellow senior guard Deon Blakemore caught fire with 31 points in Tuesday's win over Oak Ridge.
Oak Ridge continued their efficient first quarter play against College Park while freshman phenom Griffin Datcher attacked the paint early for a couple quick baskets. Ultimately, College Park guards became too much as they combined for 66 points.

The Cavaliers will prepare for cross-town rival The Woodlands Highlanders on Friday night looking for a revenge win as the Highlanders are the singe blemish on the Cavs district record. Oak Ridge hits the road on Friday night to take on a Lufkin team fresh off a 64-42 victory over Montgomery.