/

/

Congressman Kevin Brady on Speaker Paul Ryan's retirement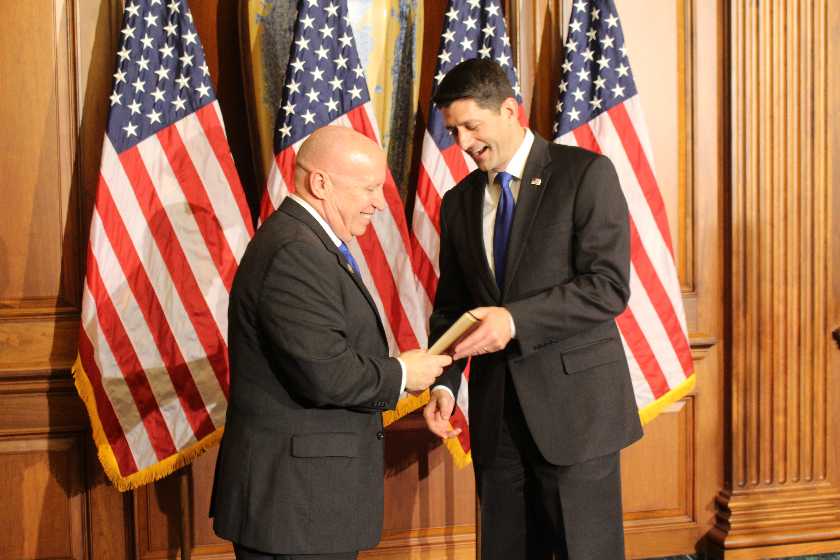 THE WOODLANDS, Texas -- U.S. Congressman Kevin Brady (TX-08), House Ways and Means Chairman, released the following statement today after Speaker Paul Ryan (R-WI) announced that he plans retire at the end of the 115th Congress:
"No Speaker of the House in history has achieved more in such a short time as Paul Ryan. He set a bold agenda for Congress – reform the tax code, rebuild the military, restore the free market to health care, and help move people from dependency to opportunity – all to put our nation back on a path to prosperity and renew the American Dream.
"I had the privilege of being his seatmate on the Ways and Means Committee for sixteen years, and to follow in his footsteps as Chairman of the Ways & Means Committee. We would never have achieved once-in-a-generation tax reform without his vision, his dogged determination, and his optimistic leadership. As a result, millions of middle-class American families keep more of what they earn, Main Street optimism is at a twenty-year high, and American jobs are coming back from overseas.
"I am so grateful for his vision, his encouragement, and his friendship. I wish Paul, Janna, and their children the very best in this next chapter of their lives."