/

/

Drop in today for mosaic tile workshop at The Woodlands Children's Museum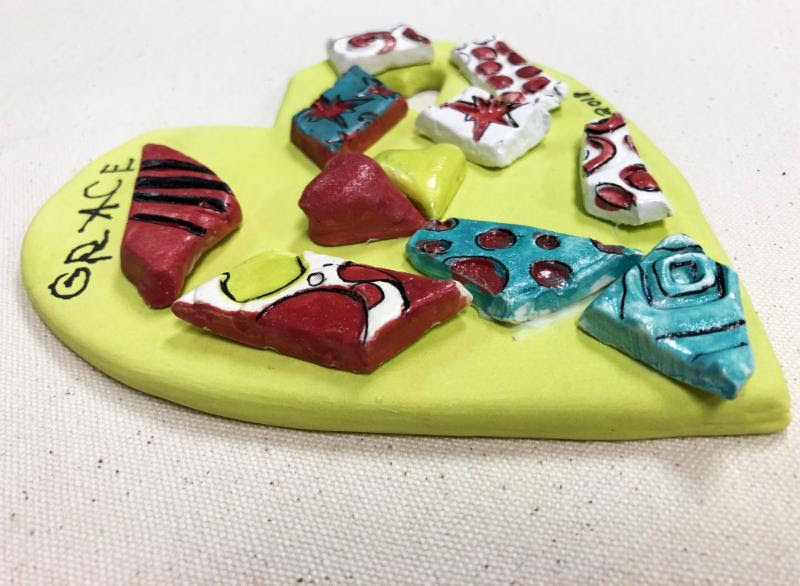 THE WOODLANDS, Texas -- Children are invited to add a symbol of their personality and creativity to The Woodlands Children's Museum this spring and summer by personalizing a unique mosaic tile that will be featured in a permanent display there.
Children can create these unique tiles during the museum's Be a pART of our heART Mosaic Heart Tile Workshop, a special program that will help raise money for exhibit improvements.
A drop-in workshop is scheduled for anytime between 10:30 a.m. - 12:30 p.m. today May 24.
Additional 45-minute workshops will be offered at 10 a.m., 11 a.m. and noon June 8-9 and July 20-21.
After the final session, the museum will create a stunning mosaic tile display comprising the workshop participants' artistic expressions. The display will be a permanent addition to the museum.
"The display we'll be creating with the children's tiles will be very meaningful," said Angela Colton, executive director of the museum. "Not only will it be a collection of many unique voices and perspectives, the tile mosaic also will be a reflection of the special relationship the community and museum share. It will be a symbol of our mutual affection and support for one another."
Workshop space is limited – only 200 heart tiles will be available.
Pre-registration and payment are required. The cost is $45 per tile, which includes admission to the museum that day.
The Woodlands Children's Museum is recommended for ages 7 and younger. For more information, visit woodlandschildrensmuseum.org or call 281-465-0955.