/

/

ThrIVe Drip Spa to debut at Market Street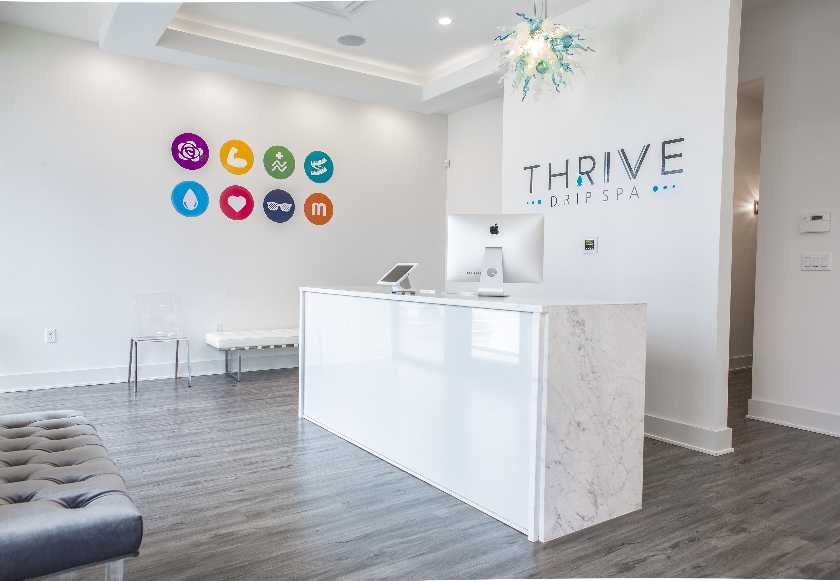 THE WOODLANDS, Texas -- ThrIVe Drip Spa, a luxury wellness drip spa, will open its doors at Market Street in The Woodlands on April 28 near Full Psycle and Zoe's Kitchen.
ThrIVe offers IV Vitamin Drips, Boosters and Cryotherapy designed to maximize health, recovery and performance. Drips typically take between 30 and 60 minutes and are given to spa guests by on-site registered nurses. Dr. Eugene Lou and Dr. Derek Lou, a plastic surgeon and the spa's medical director, oversee all spa operations.
Eight unique IV Drips are customized for individual needs – including the Fit Drip, the Detox Drip, the Beauty Drip and the Slim Drip. ThrIVe offers hydration solutions that enhance overall well-being and physical stamina while boosting energy for maximum vitality.
In addition to IV Drip Therapy, ThrIVe also offers Cryo-Therapy in a Whole Body Cryo Sauna. This state-of- the-art machine surrounds the body while keeping the head and neck area exposed. Using liquid nitrogen (which turns to vapor once it hits the air), the Cryo Sauna is cooled to temperatures between 160°F to -220°F. Sessions range from 30 seconds to 3 minutes, and benefits include muscle recovery, pain management, weight loss, and skin tightening.
ThrIVe also offers a Private Drip Room with reclining chairs that can be reserved for business meetings, bachelor parties, and other group events.
Frequent visitors are able to take advantage of membership packages, beginning at $90 per month. One-time visits start at $150 for the Hydration Drip. This is the second ThrIVe location to open in the greater Houston area, with the first near I-10 and Wirt Road.