/

/

Cinco de Mayo at The Woodlands Children's Museum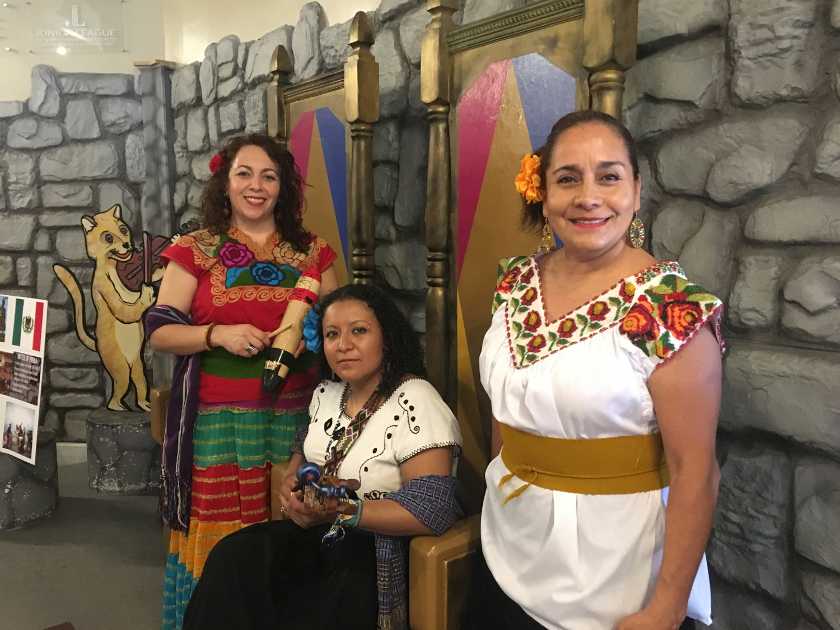 THE WOODLANDS, Texas -- The Woodlands Children's Museum has lined up a special day of sights and sounds inspired by Cinco de Mayo.
The celebration of Cinco de Mayo, which commemorates the Mexican army's victory over France at the Battle of Puebla during the Franco-Mexican War, is set for 10 a.m. to 5 p.m. on Saturday, May 5, at 4775 W. Panther Creek Drive, Suite 280.
Activities will include cultural performances by the Chikawa Aztec Dancers at 10:30 and 11:30 a.m. and by Ballet Folkloric at 12:30 p.m.
In addition to creating piñata shakers in the museum's MUSE area, children will be entertained with a special Storybook Theatre presentation at 11 a.m. of "Cinco de Mouse-O," a book by Judy Cox.
The Storybook Theatre presentation is about a mouse that experiences the fun of Cinco de Mayo. The book explains the significance of the holiday and describes traditional celebratory activities.
"We want to introduce our young visitors to the wonderful traditions associated with Hispanic history and culture," said Angela Colton, executive director of the museum. "I know the children will love the energy and excitement that the Chikawa Aztec Dancers and Ballet Folklorico infuse into their performances when they dance at the museum."
Chikawa Aztec Dancers is a local group that introduces audiences to Aztec culture through modern dance, and Ballet Folklorico presents traditional Mexican folk dancing.
The Cinco de Mayo activities are included in the museum's regular daily admission, which is $6 for visitors age 1 and older. Children must be accompanied by an adult at all times. The Woodlands Children's Museum is recommended for ages 7 and younger.
For more information, visit woodlandschildrensmuseum.org or call 281-465-0955.