/

/

Top 5 Things to do this week in The Woodlands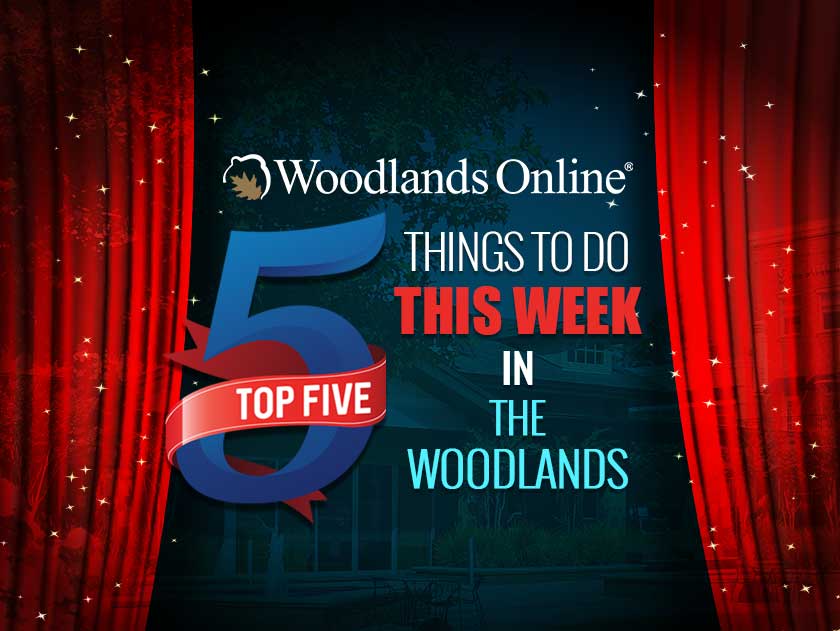 THE WOODLANDS, Texas – Ready to explore the wonders of The Woodlands? Here are some ideas to get you through the week.
Not interested in driving all the way to Houston to check out some of the finer performing arts, such as the Houston Grand Opera? No worries – The Cynthia Woods Mitchell Pavilion brings it to you right here in The Woodlands. Houston Grand Opera presents The Barber of Seville at 8 p.m. Wednesday May 23 at the Pavilion, 2005 Lake Woodlands Drive. Festivities include an arts and crafts booth, and an instrument petting zoo. Doors open at 7 p.m. Tickets are $20 for reserved orchestra seating. Mezzanine and lawn seating are free. Lawn chairs are also free!
You've probably heard of James and the Giant Peach, but what about a Gigantic Turnip…? It's a classic Russian folktale about a farmer, his wife and a menagerie of farm animals trying to pull a humongous turnip out of the ground. The Woodlands Children's Museum, 4775 West Panther Creek Drive, presents the tale in an interactive way at Shadow Puppet Theatre, 11 a.m. Thursday May 24. No reservation needed. Free with price of admission to the museum.
Full disclosure: I've seen Cool Freddie E & The Crew perform a few times and they are simply fantastic. Come and support local talent – the band hails from the Spring/Klein/Tomball/Woodlands area – and will definitely have you tapping your toes, singing the blues and rocking out to hits from across the decades. Cool Freddie E & The Crew sounds even more amazing with the outstanding acoustics at Dosey Doe - The Big Barn, 25911-I45 North. Join the Crew Friday May 25. Tickets are $10 - $15. Doors open at 7 p.m. to allow you time for a Dosey Doe dinner before the show starts at 8:30 p.m.
Last week we told you about the Grogan's Mill Farmer's Market. This week, let us introduce you to the Farmer's Market on Tamina. Located just off FM 1488 and FM 2978 in Magnolia, it's said to be a true foodie's farmer market. The family-friendly gathering supports smalls business and local shopping with 35-50 vendors on display. The location is unique too, in that it backs up to a 15-acre tree farm. Check it out 9 a.m. – 1 p.m. Saturday May 26.
Did you know that Memorial Day was originally known as Decoration Day, and it became an official federal holiday in 1971? In honor of those who died while serving the U.S. Armed Forces, The Woodlands Township is hosting its annual Memorial Day Festival, 4 p.m. – 9 p.m. Sunday May 27 at Town Green Park, 2099 Lake Robbins Drive. Festivities include live music, keynote speakers and fireworks. Don't forget to bring an item for the care package drop-off booth!