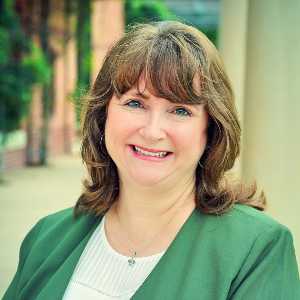 The Woodlands, TX July 5, 2018– Better Bookkeepers, Inc. announced today the promotion of Randie Morton to Vice President. The announcement was made by Melanie Bush, President and Founder of Better Bookkeepers, Inc.

"This is an exciting day for the Better Bookkeepers family, as we announce the promotion of Randie Morton to the position of Vice President." Melanie Bush commented on the recent announcement. "Randie is an amazing leader and we are honored to have her talents and skill lead our team into the next chapter of our company."

Randie Morton joined Better Bookkeepers in 2012, bringing over 25 years of banking and bookkeeping experience with her. Serving and growing others is important to Mrs. Morton. She quickly became an integral part of the BBK leadership team enabling her to rise to a key managerial role prior to her promotion.

In addition to her professional bookkeeping work, Randie Morton has served as a Mentoring Chair for the Executive Women's Alliance, a networking organization that runs mentoring program for high school students. Currently, Mrs. Morton serves as a board member for the Conroe Chamber of Commerce, as well as President for the Executive Women's Alliance. Randie is also an alum of Leadership Montgomery County Class of 2011 and the past Secretary/Treasurer of Business Network International, Woodlands 1 Chapter.

About Better Bookkeepers, Inc.

Better Bookkeepers, Inc. is a full-service, independent bookkeeping firm with locations in The Woodlands and Georgetown, TX. We partner with medium and small businesses, non-profits and individuals throughout the Houston and Austin, TX metro areas. Our distinctive, boutique approach to bookkeeping services provides clients with only what they need, saving both time and money. For more information on the specific services we provide go to www.bbk-tx.com.