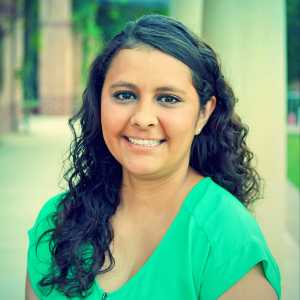 The Woodlands, TX July 5, 2018– Better Bookkeepers, Inc. announced today the promotion of Crystal McPhie to Senior Bookkeeper. The announcement was made by Melanie Bush, President and Founder of Better Bookkeepers, Inc.

"Crystal has been an exceptional asset to the BBK team from day one. It is so exciting to see her grow and take on new challenges." Melanie Bush commented on the recent announcement.

Crystal McPhie joined Better Bookkeepers in 2016 and is a proud graduate of the University of Houston. She earned a Bachelor of Business Administration in Accounting from the C.T. Bauer College of Business.

Prior to joining Better Bookkeepers, Crystal worked as a Business Center Associate for The Woodlands Resort and Conference Center. Her interaction with the resort's business guests, while keeping up with transactions and reporting, gives Crystal a unique perspective of the many types of businesses in our community.

About Better Bookkeepers, Inc.

Better Bookkeepers, Inc. is a full-service, independent bookkeeping firm with locations in The Woodlands and Georgetown, TX. We partner with medium and small businesses, non-profits and individuals throughout the Houston and Austin, TX metro areas. Our distinctive, boutique approach to bookkeeping services provides clients with only what they need, saving both time and money. For more information on the specific services we provide go to www.bbk-tx.com.