/

/

RE/MAX realtors in Spring and The Woodlands honored with prestigious award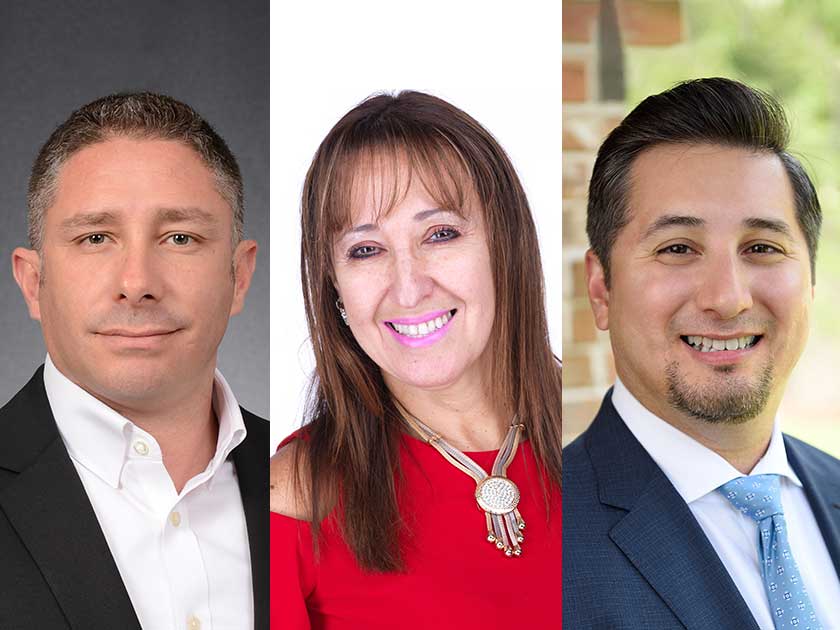 THE WOODLANDS, Texas -- Three of RE/MAX The Woodlands & Spring realtors have been honored by the National Association of Hispanic Real Estate Professionals® (NAHREP®) for being the Top 250 Latino agents in the United States.

Ivan Arjona, Ricardo Gonzalez and Luz Elena (Helena) Jaramillo each received the Latino Agents Award for leading the Hispanic community of real estate agents.

To be honored with this prestigious award, candidates were ranked in several categories, including transactions, agents by team, distribution by geographic regions as well as specifically looking at the agents by volume, Millennials and top individual agents.

"These three agents encompass the knowledge, communication skills and work ethic that has helped hundreds of individuals and families find homes in the Woodlands and Spring," said Brian Parker, brokerage owner of RE/ MAX The Woodlands & Spring. "Helena, Ricardo and Ivan are talented and experienced agents who are always committed to helping their clients meet their needs, so this award is well-deserved."

Among their accomplishments, Luz Elena Jaramillo was ranked #22 to of the Top 50 Latino Real Estate Agent In Texas; Ricardo Gonzalez is in the Top 100 Latino Real Estate Teams with nearly $23 Million dollars in volume transactions; and Ivan Arjona is in the Top 100 Individual Latino Real Estate Agent by volume with more than $15 Million dollars in transactions by volume out of the United States. Ivan Arjona was also ranked as the top Hispanic realtor in the Greater Houston region by volume.

RE/MAX was reported as "the most represented brand in the annual NAHREP report for the fourth consecutive year" in the ranking of top 250 individual agents in its national press release. Out of all brokerages, "RE/MAX agents represent a combined total of 15,594 units in closed transaction sides from January 2017 through December 2017 and over $3.69 billion in total aggregate volume."

For more information or to contact RE/MAX The Woodlands & Spring, please call 281-367-7770 or visit www.thewoodlands-spring.com.