/

/

Top 5 Things to Do This Week in The Woodlands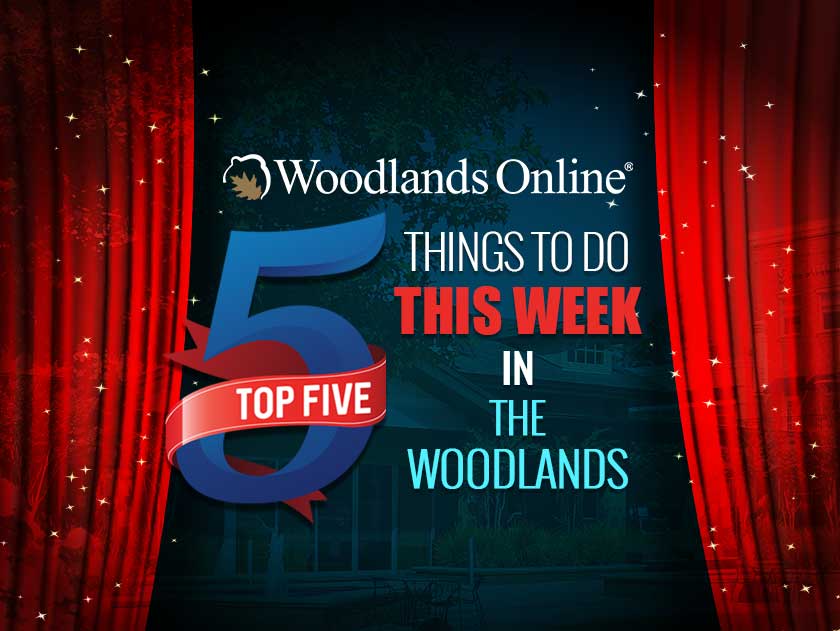 THE WOODLANDS, Texas -- The weather is starting to cool off, which means folks are coming out of summer-induced hibernation. There's plenty of fun to kick off the fall. Take a look at our Top 5 Things to Do This Week in The Woodlands.
Time to be educated on further education? Conroe ISD, along with neighbors Montgomery ISD and Willis ISD, is sponsoring College Night 6:30 p.m. – 8:30 p.m. Monday Oct. 1 at the Lone Star Convention & Expo Center, 9055 Airport Road. More than 150 colleges and universities will be on hand to chat about admissions, financial aid, military opportunities and more. This event is just as much for students as it is for parents getting ready to send their kiddo to the next level.
Murder, mayhem and a man's life on the line. Sounds like major drama, and it indeed is as Lone Star College-Montgomery Theater presents 12 Angry Jurors at 7 p.m. Thursday Oct. 4 through Saturday Oct. 6. The courtroom thriller centers around a jury that must decide whether or not a 19-year-old man murdered his father. Rated PG. Tickets available by calling 936-273-7021.
Full disclosure: I love all four-legged furry friends, but more so cats than dogs. If I had a doggo, you bet I'd be taking that good boy or girl to Yappy Hour at Robard's Friday Oct. 5. Cats just aren't very portable. Join the crew at Robard's, situated on the beautiful grounds of The Woodlands Resort at 2301 North Millbend, where you can both enjoy gourmet treats from 4 p.m. – 8 p.m.
SwimLabs The Woodlands is celebrating its grand opening 10 a.m. – 1 p.m. Saturday Oct. 6 at 9420 College Park Drive, Suite 130. The swim school offers coaching and classes for every level of swimmer and all learning styles. Check them out at the grand opening, and you can enter to win six months of free lessons. Olympian (and native Texan!) Cammile Adams will be there, along with food, games, slide, obstacle course and more.
Bring the kids, pets, blankets, a picnic basket … and probably some bug spray, for a free, family-friendly concert in the park 5:30 p.m. – 7:30 p.m. Sunday Oct. 7 at Northshore Park. The Woodlands Township hosts the Fall 2018 Concert in the Park series. Country-music band Bulbo takes the stage this week.