/

/

Montgomery County Food Bank raises $92,000 at sold-out event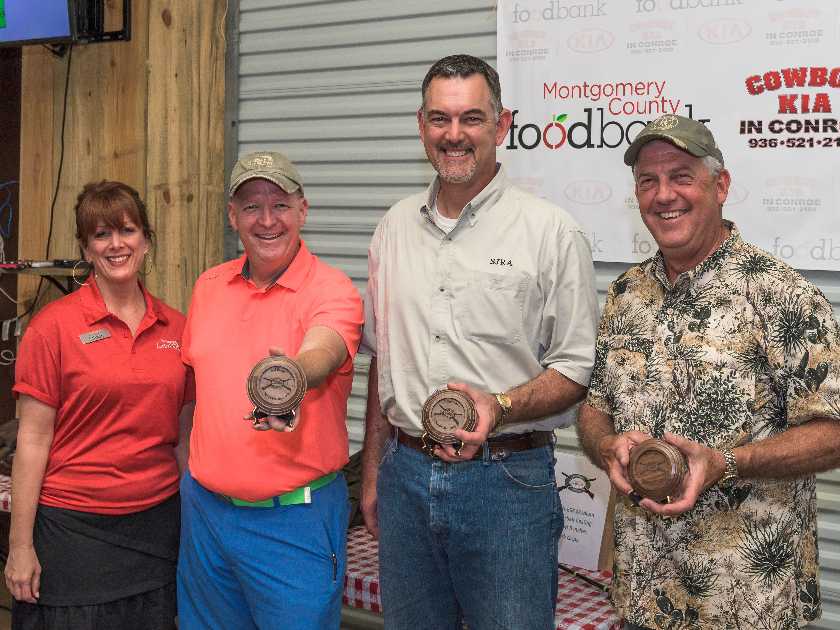 MONTGOMERY COUNTY, Texas -- The Montgomery County Food Bank hosted a Shootout Hunger fundraiser on September 21st at Able's Sporting in Huntsville, Texas. Over $92,000 was raised providing 460,000 meals to children, seniors, and families in need in Montgomery County.

The sold-out event, with Cowboy Kia of Conroe as a Title Sponsor, hosted about 160 participants. The 5th annual event was filled with networking, clay shooting and building awareness on the issues of food insecurity in the community.

"In every way possible, this year's Montgomery County Food Bank Shootout Hunger was a success. For the first time, we sold out sponsorships, we sold out team registrations and we doubled overall participation from 2017," said Craig Horan Board Member and Shootout Hunger Committee Chair. "The positive impact of this event on the mission of the Food Bank is humbling and we thank all who attended."

Allison Hulett, President & CEO of Montgomery County Food Bank, added, "I am overwhelmed by the support we received at our Shootout Hunger event this year. The companies and individuals that came out to support the Food Bank represent some of the best in our community and their impact on those struggling with empty pantries will be felt countywide. I cannot thank the participants enough."

The Montgomery County Food Bank is prepping for the holiday season which includes a Helping Holiday Hunger food drive campaign. To find out more about this campaign or other opportunities to volunteer or donate, email info@mcfoodbank.org or visit www.mcfoodbank.org.