A Royal Celebration - The Woodlands Children's Museum presents Princess Day, Nov. 20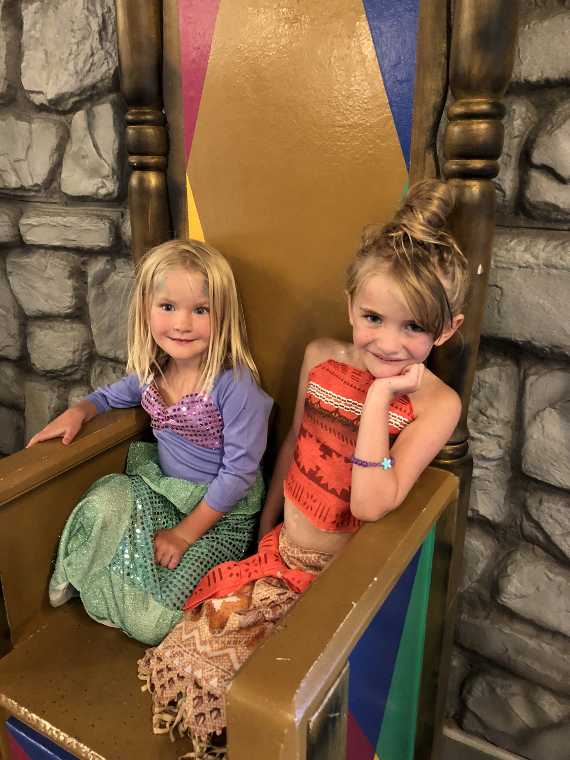 THE WOODLANDS, Texas -- Established last year, National Princess Day celebrates the idea that everyone can demonstrate the best qualities of a princess—kindness, courage and the ability to influence people in a positive way.

This year, The Woodlands Children's Museum will honor those ideals by presenting Princess Day activities from 10 a.m. to 2 p.m. on Tuesday, Nov. 20 (two days after the national celebration).

Space is limited for this event, which will feature scheduled visits by some of Disney's most beloved princesses.

In honor of Native American Heritage Month, Pocahontas will be the museum's special guest princess, and the Chikawa Aztec Dancers will perform 11 a.m.-11:20 a.m. and noon-12:20 p.m.

Princess Day invites children to train as a knight, have their faces painted and create royal art projects—including knight shields and lovely flower crowns—in the museum's art bar, the MUSE.

All visitors, children and adults, are invited to adorn themselves in their finest majestic apparel that day.

Princess appearances will include: Princess Tiana, 10:30-11 a.m.; Princess Jasmine, 11:30 a.m.-noon; Princess Rapunzel,12:30-1 p.m.; and Princess Pocahontas, special guest princess, 1:30-2 p.m.

"Princess Day is an excellent opportunity to celebrate the values of kindness, forgiveness and compassion—and the importance of encouraging others to do the same," said Angela Colton, executive director of the museum. "Many of the princesses we read about in books and see in movies exemplify those qualities. Through creative play, our little visitors will have a chance to enter the world of a princess and, perhaps, feel empowered and special."

The Woodlands Children's Museum is recommended for ages 7 and younger. Children must be accompanied by an adult at all times.

For more information, visit woodlandschildrensmuseum.org or call 281-465-0955.