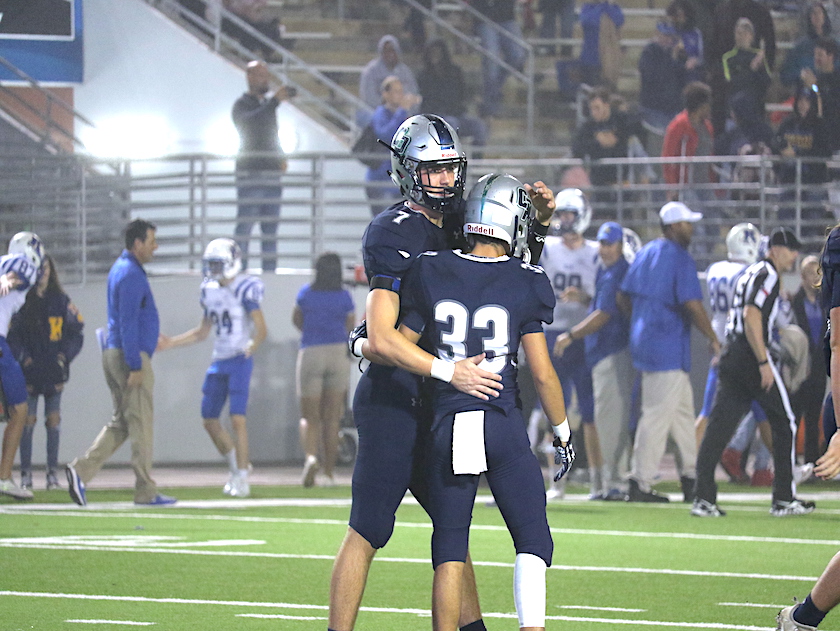 THE WOODLANDS, Texas— It was win or go home in Thursday's matchup between the College Park Cavaliers and Klein Bearkats. The team victorious will advance to the 2018 State Playoffs. Klein defeated College Park by a score of 49-10.



The Cavaliers came out firing on their first drive, scoring on a 59-yard touchdown pass from Jake Hunnicutt to D'Majai Bailey. College Park's hot start wouldn't continue as they would fail to reach the end zone for the rest of the contest. Klein answered quickly with a touchdown of their own when Bryce Corriston found Tyson Thompson wide open for a 70-yard touchdown catch. Corriston would add another touchdown in first quarter with a QB sneak on the 1-yard line.

Klein's Tyson Thompson was all over the field for the Bearkats Thursday night, scoring four total touchdowns and grabbing two interceptions on defense. Thompson, a four-sport athlete for the Bearkats, scored three receiving touchdowns in the first half, adding a punt return touchdown in the second half.



Klein earns the last playoff spot in District 15-6A with their convincing win over the Cavaliers. The Bearkats finish their regular season with a 7-3 record. Much can be said about missing the playoffs, but from winning only a single game a year ago, the Cavaliers under Coach Lonnie Madison seem to be trending in the right direction. The Cavs will finish with a 6-4 record after a 1-8 season last year.

Our LIVE broadcast will be brought to you by Texas Engineered Roofing with replays presented by Memorial Hermann The Woodlands Medical Center.