/

/

Master Gardener Comes to All Nations Community School in The Woodlands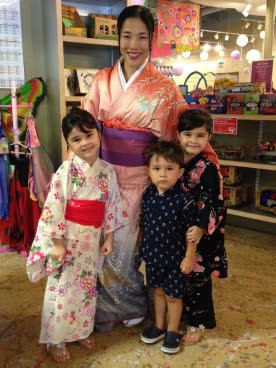 Baxter Swenson, Chicago Master Gardener, gathers the students around a large table and tells them they are "garden detectives." He asks them what a detective is; they are eager to tell him. And so begins their foray into growing a garden.


Mr. Baxter unfurls a newspaper as the students watch in eager anticipation. It's a tree! He asks what they notice about the tree. Carter, Rebel, and Elias note that it is dead. "How do you know that?" Asks Mr. Baxter. And so begins their foray into higher-level thinking.


Pulling out a large magnifying glass, Mr. Baxter studies the roots; Titus knows many functions of the roots. Mr. Baxter examines the leaves; Julian shares facts about leaves. Mr. Baxter inspects the skinny trunk and asks them to estimate the age of the tree. They suggest cutting it to check its rings. And so begins their foray into analysis—the taking apart to better understand the whole.


Then donning his garden hat and the kids donning theirs, they make their way to an overgrown area next to the building. It's hot, but the kids are oblivious—they are engaged and learning. "Oh, look," Mr. Baxter points to a tangled bush, "Does anyone know what that is?" Joyce Elizabeth thinks she knows but then demurs. Mr. Baxter, knowing that children are like plants—they need time and patience to grow and flourish—offers, "It's an American Beauty Berry Bush. Its berries are purple." This launches the group into a discussion about poisonous plants. And so begins their foray into safety in the garden.


Meanwhile, Sofia mothers little Malia who watches wide-eyed, taking in all the knowledge of the big kids. As Isaac and Manuel begin pulling weeks, Mr. Baxter cautions them not to pull out the "good stuff like the fig tree and the orange tree." And so begins their foray into careful work growing a garden.


What is not so apparent during this initiation, is that while the children grow their garden, the garden grows them. Doctors tell us that gardening affects a child's brain, body, social development, and soul. Brain: science, math, and social studies concepts are there for the picking; Body: a little dirt can actually strengthen a child's immune system (check out the "hygiene hypothesis.), not to mention how the physical activity strengthens their muscles. Social development: working with others and team building reinforce communication skills. Soul: a sense of purpose and responsibility, respect for the earth, and self-esteem help children understand a bigger picture of life.


So stop by All Nations Community School some Friday around 1:00. Look for a kindly gentleman wearing a sun hat, surrounded by kids in baseball caps, floppies, boonies, deerstalkers, straw, sun, and cowboy hats, listening, exploring, examining as they pull, plant, hoe, and talk. You will be observing learning at its best.