/

/

Meagan Jamaluddin to Chair Tea on the Lawn 2019 and Rev. Kimberly Constant to Emcee
Meagan Jamaluddin to Chair Tea on the Lawn 2019 and Rev. Kimberly Constant to Emcee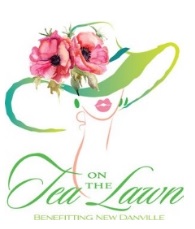 MONTGOMERY COUNTY, Texas -- The 12th annual New Danville Tea on the Lawn luncheon, scheduled for Friday, April 26, 2019 announced that Meagan Jamaluddin will chair the event and Reverend Kimberly Constant of The Woodlands United Methodist Church will be the emcee. The event, presented by Richie Ray Specialty Pharmacy, will again be held at beautiful Madera Estates located at 3201 N. Frazier Street, Conroe and is expecting its largest crowd to date.

This year Tea on the Lawn and its pre-event Chapeaux for Charity will celebrate with the theme "L'Art de Vivre."

"I am honored to chair Tea on the Lawn and am very excited about the theme of this year's event "L'Art de Vivre" which means "The Art of Living," Jamaluddin stated. "The theme embodies the mission of New Danville to provide programs and services for their clients to help them to live vibrant lives where they can see the world as a place of full colors, textures and opportunities! Your support helps provide that for our clients and their families and I hope you will join me!"

Meagan Jamaluddin is a member of New Danville's Board of Directors. She and her husband, Shan Jamuluddin, who is the COO of Epcon Industrial Systems, live in The Woodlands. Before retiring to stay home with her newborn son, Meagan worked in non-profit development in Dallas and The Woodlands, most recently serving as Director of Development for Interfaith of The Woodlands.



"With Meagan's experience and standing in the community, we are honored that she will be the event chair for our 2019 Tea on the Lawn," said Jim Kuykendahl, Chairman of the Board for New Danville.

Rev. Kimberly Constant, of The Woodlands Methodist Church will be the event's emcee and according to Event Producer, Jennifer Coyle of Fête by Jennifer Coyle,"…will graciously lead our program and help us to showcase the wonderful work that New Danville does."



Tea on the Lawn is a lovely luncheon for gals and gents held every spring to support New Danville's Day Program for adults with intellectual and developmental disabilities. This year' event will be held on Friday, April 26, 2019.

Tea on the Lawn Tables, Sponsorships, Underwriting and individual tickets may be purchased by visiting www.teaonthelawn.org



About New Danville

New Danville serves adults with developmental and intellectual disabilities in an environment promoting dignity, respect and individual choice. Our day and residential program was developed to empower and maximize personal independence by offering an environment that allows people the opportunity to learn social and money-skills, participate in product-based and job skills-training to promote independence and self-reliance, and ultimately grow by offering activities that enrich the mind, body and spirit. New Danville is a Texas not-for-profit 501(c)(3) charitable organization.