/

/

Woodlands community comes together after local business owner, family suffer sudden loss
Woodlands community comes together after local business owner, family suffer sudden loss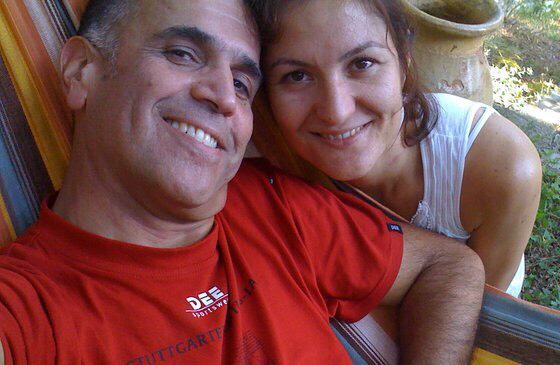 THE WOODLANDS, Texas – When Mehmet Ozpagda and his wife Secil moved from Turkey to The Woodlands in November 2015, they were seeking the American dream.
'The community is very helpful in our difficult time.' – Mehmet Ozpagda
"I have always had an emotional attachment with the USA because I grew up with US kids in Adana/Turkey, where I was born," Mehmet said. "The main reason for moving here is a better future for our kids, and a happy and safe life in Texas."
They couple successfully opened a business in Grogan's Mill Village Shopping Center: Maine-ly Sandwiches.
But then suddenly everything changed.
Last August, Secil complained of back pain, severe enough to go to the emergency room. Doctors did not find anything, but the pain persisted and in October, they discovered a tumor on her left lung.
Two months later, on Christmas Eve, Secil passed away from lung cancer. She was just 40-years old.
"Until the end of August when her back started hurting she was very healthy and active," Mehmet said. "Running, cycling, swimming..."
Secil was also very active with their two sons: Mehmet, age 7 and a student at Hailey Elementary School; and 4-year-old Efe, a pre-kindergarten student at Lamar Elementary.
The local business community has rallied around Mehmet and his sons, including Jess Mouallem, owner of Momentum Karate and Fitness in Grogan's Mill.
"My heart broke when he came in the week after Secil's death to tell me he needed after school childcare for his children so he could continue to work at his store," Jess said. "His older son came to summer camp with us in 2018. I do not think I ever saw his mom without a smile on her face. You could tell how much she truly loved her family. She hand delivered a special lunch to him each day."
Jess said she hopes Woodlands residents will lift the family up in prayer and fill their restaurant so Mehmet knows he isn't alone.
"I feel I owe it to Miss Secil, even though I did not know her for a long time, that her boys deserve all the love in the world and I want to help them feel as normal as possible, remind them that Mommy still loves them, ask them about their day, get on them when they are acting up, treat them as every other child in our care," Jess said. "I just want them all to know how loved they are and that this community has a huge heart and they do not have to go through this alone."
Mehmet said he is thankful for any help during this difficult time.
"We loved each other so much and we were very happy," Mehmet said. "I am missing Secil so much and visit her every day at the Forest Park Woodlands Cemetery. I tell her 'I love you, Askim (my love).'"