/

/

YES to YOUTH - Montgomery County Youth Services Announces Request for Proposal for Shelter Construction Contractors
YES to YOUTH - Montgomery County Youth Services Announces Request for Proposal for Shelter Construction Contractors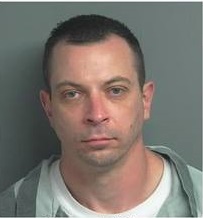 MONTGOMERY COUNTY, Texas -- YES to YOUTH - MCYS is excited to announce plans to double capacity at BridgeWay Emergency Youth Shelter! Through partnership with Montgomery County Community Development, we are building two new youth cottages on our property and renovating our existing shelter into a multi-purpose building. We are thrilled to have this opportunity to serve more youth in Montgomery County.

Bids are being accepted by Montgomery County Purchasing for this project. If you or someone you know is interested in building our new facilities, please see the bid package and building plans on Montgomery County Purchasing's website at:

MCTX.ORG

19-17 Montgomery County Youth Services Buildings Renovation Community Development

March 5th at 10:00 am Montgomery County Purchasing is hosting a question and answer meeting in their offices at 501 North Thompson, Suite 405 Conroe, Texas 77301. Completed bids are due back to Montgomery County Purchasing by 2:00pm on March 20th.