/

/

Lone Star GCD Directors Announce General Manager Kathy Turner Jones' Resignation
Lone Star GCD Directors Announce General Manager Kathy Turner Jones' Resignation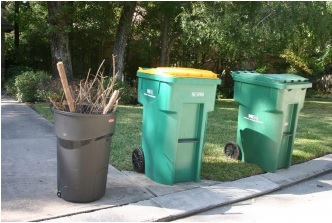 MONTGOMERY COUNTY, Texas -- It is with the best of wishes that we announce Kathy Turner Jones' resignation as the General Manager of the Lone Star Groundwater Conservation District (the 'District') effective March 13, 2019.

Ms. Jones has served as the General Manager for over 16 years since the District's creation in 2002. Ms. Jones brought 12 years of groundwater experience and knowledge to the District and under her direction, the District has established its offices, built a core staff, established a well permitting and registration program, and adopted rules. Additionally, Ms. Jones has led the LSGCD through the process of compiling hydrologic information on the characteristics of the Upper Gulf Coast Aquifer, engineering planning, information on water usage and water supply in Montgomery County, and implementing policies and procedures associated with the District's rules.

Ms. Jones leaves the District amicably as she is pursuing a growth opportunity in her career. We sincerely thank her for her contribution and leadership during her tenure as General Manager. The Board appreciates her many years of service and the smooth transition she is enabling. We wish her the best in her new endeavor in groundwater management.

The Board of Directors will consider naming an interim general manager at its next board meeting on March 12, 2019.