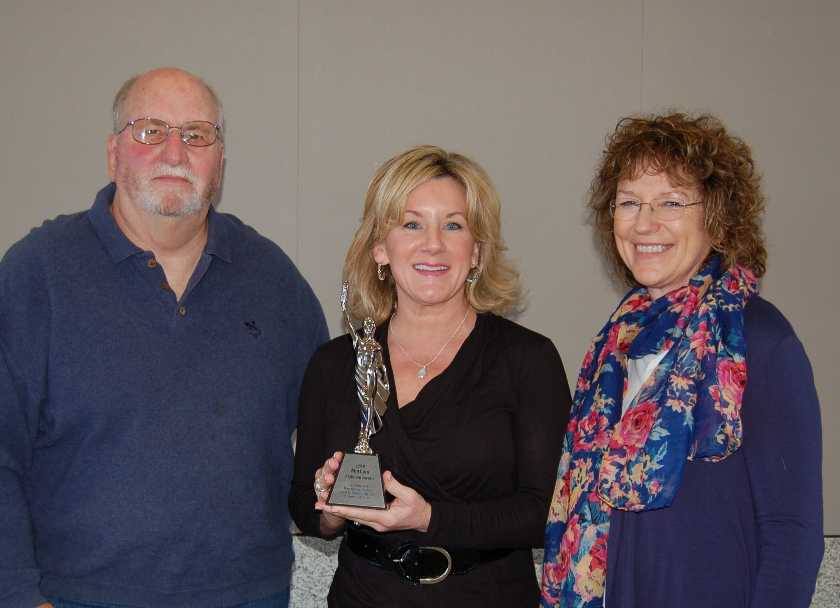 THE WOODLANDS, TX -- Liz Grimm, APR, of Liz Grimm Public Relations won a Platinum Award in the 2018 MarCom Awards competition, which honors excellence in marketing and communications.

Grimm was recognized in the "News Release Creativity" category for a feature written to bring awareness to Children's Safe Harbor's "Know Us Before You Need Us" campaign that was launched during its 20th anniversary.

Children's Safe Harbor 's mission is to protect and enhance the life of every child who has the courage to battle sexual and physical abuse. The children's advocacy center's goal is to reduce the trauma of child victims and their non-offending caregivers by facilitating a comprehensive, multi-disciplinary team approach to intervention, investigation, prosecution, and treatment of child sexual and severe physical abuse.

The "Know Us Before You Need Us" campaign slogan was created by Children's Safe Harbor's past Board of Directors President Dwight Johnson, Retired Sgt., CISD Police Department.

Marcom Awards is an international creative competition that recognizes outstanding achievement by marketing and communication professionals. Entries come from corporate marketing and communications departments, advertising agencies, PR firms, design shops, production companies, and freelancers. It is administered and judged by the Association of Marketing and Communication Professionals. Judges are industry professionals who look for companies and individuals whose talent exceeds a high standard of excellence and whose work serves as a benchmark for the industry.

There were over 6,500 entries in the 2018 MarCom Awards competition from throughout the United States, Canada and 18 other countries. The Platinum Award is presented to those entries judged to be among the most outstanding entries in the competition. Platinum winners are recognized for their excellence in terms of quality, creativity, and resourcefulness. About 17 percent won this award.

Liz Grimm established Liz Grimm Public Relations in 2004 in The Woodlands, TX, to provide comprehensive public relations and marketing communications services for local businesses and charitable organizations. She serves an array of diverse industries which include healthcare, banking, financial, real estate, legal, retail, restaurant, and non-profit charitable organizations.


Grimm has more than 25 years of experience in public relations and marketing in both the corporate and agency arenas and she has won numerous communications awards. She is professionally accredited in the field of public relations (APR) by the Public Relations Society of America. The APR designation indicates an exemplary standard and the demonstration of a high level of competence in the practice of public relations. She earned a Bachelor of Arts in Liberal Studies degree from Our Lady of the Lake University.

Grimm is a member of the Public Relations Society of America and The Woodlands Area Chamber of Commerce. She currently serves on the 2019 Food For Life gala committee which benefits the Montgomery County Food Bank and on the 2019 Shelter For Shelter committee which benefits YES to YOUTH – Montgomery County Youth Services. She is a past board member of Children's Safe Harbor and a past board and committee member of The Woodlands Waterway Arts Festival. In addition, she is a 2001 graduate of Leadership Montgomery County and is a member of its alumni network.

For more information about Liz Grimm Public Relations, please visit LizGrimmPR.com or call 281-363-9090.