/

/

Top 5 things to do this week in The Woodlands - April 1, 2019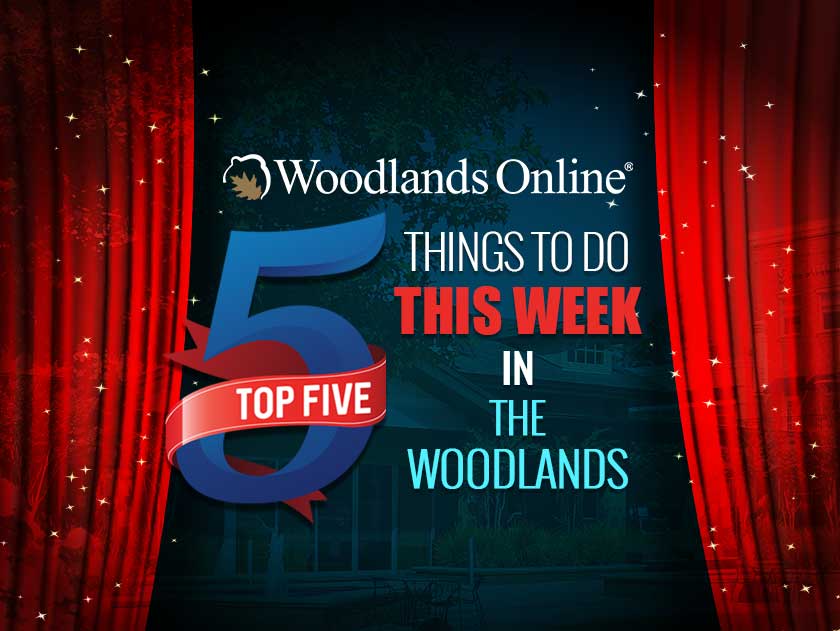 THE WOODLANDS, TX -- Fun, fashion, health and music are highlights of this week's events calendar. With so much to do, be sure to browse through all your options for the week.

Join countless others to improve your health! Texas is a big state. Get fit by "Walking across Texas" during the Texas A&M AgriLife Extension's eight-week program beginning April 1st. The walking distance from Orange, Texas to El Paso, Texas is approximately 832 miles. Join a team of up to eight individuals or walk solo. Log in your miles, and compete for weekly prizes given based on random drawings from participants who have met weekly goals. Register here to begin your journey.

The Montgomery County Fair has arrived! With activities including carnival rides, concerts, contests, games, educational exhibits and a rodeo, there is something for everyone. Animals galore, Cowboy Bootcamp, a BBQ Cookoff, and the new Sippin' at Sunset Wine Garden are just some of the many things to see and do! Don't miss all the fun. The fair runs through April 7.

Do you or someone you love smoke? According to the Center for Disease Control, "Cigarette smoking is the leading cause of preventable disease and death in the United States, accounting for more than 480,000 deaths every year, or about 1 in 5 deaths." Houston Methodist Cancer Center in The Woodlands is sponsoring Beat the Pack®, a free quit-smoking program to help you reach your quit-smoking goal. Don't miss this opportunity to make a positive change this week! Register on the Houston Methodist website. Thursday, April 4 is the first of four sessions.

If fashion is your passion, how would you like to attend a New York-style runway show without having to travel to New York? CHI St. Luke's Health Giving Goes Glam Fashion Show and Luncheon is your chance. The Saks Fifth Avenue fashion-forward event will be held at The Woodlands Waterway Marriott Hotel and Convention Center on Friday, April 5. Register here.

Dosey Doe brings big names into The Woodlands providing us with top-notch musical performances close to home. Multi-platinum entertainer, Sara Evans, is booked April 6, and tickets are almost sold out. Enjoy dinner and an amazing show by getting your tickets before it's too late.