/

/

Conroe, Montgomery County Announce Partnership with Neighborhood Watch App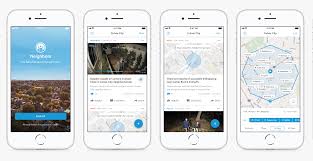 CONROE, Texas -- Montgomery County and the city of Conroe announced Tuesday their partnership with the new neighborhood watch app, 'Neighbors' by Ring. Montgomery County Sheriff Rand Henderson and Lieutenant Scott Spencer joined Conroe Police Chief Jeff Christy to announce that both Conroe and Montgomery County will be sending and receiving crime and safety information in real-time through the Neighbors app.

The Neighbors app allows community members to enter their address which will enter them into their digital neighborhood. From there, members can send and receive text and/or video updates from others living within the set boundaries. Community members will only see what you choose to share, and updates can be shared anonymously. Neighbors by Ring is free to use and does not require users to have a Ring video doorbell or any other Ring products.

Montgomery County Sheriff Rand Henderson sees the Neighbors app as a beneficial update to one of law enforcement's biggest sources of information.

"Traditionally, in law enforcement, we relied on neighborhood watch to gather data on crime incidents in neighborhoods," said Henderson. "Taking an old concept and updating it just makes sense to better solve crimes."

Conroe Police Chief Jeff Christy thinks partnering with Montgomery County and Ring will better allow the community and law enforcement to collaborate together.

"The longtime slogan was, 'if you see something, say something,'" said Christy. "Well, we're hoping that if you see something, you'll say something, and you'll also share something. Share your video with law enforcement, so we can help make the community safer."

Montgomery County currently has 65,000 users on the Neighbors app. To get the app, and join those 65,000 users, Montgomery County residents can text MCTX to 555-888 to download the app. For Conroe residents, text ConroePD to 555-888.