/

/

Three fugitives arrested thanks to YOUR anonymous tips to the Crime Stoppers Tip Line
Three fugitives arrested thanks to YOUR anonymous tips to the Crime Stoppers Tip Line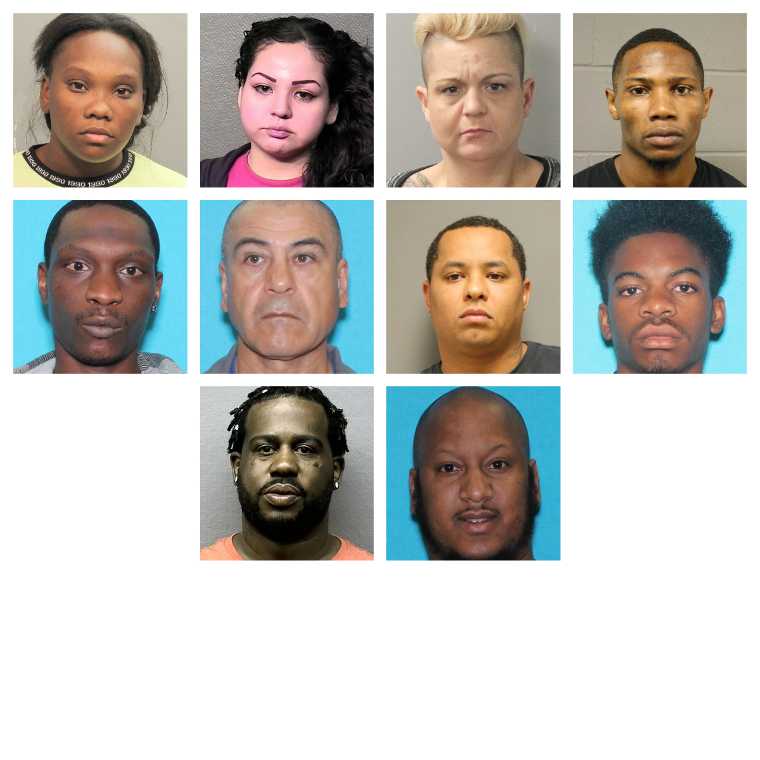 HOUSTON, TX - Tips are vital to the success of police work. Everyday observations or information from members of the general public can be critical in helping investigators make an arrest or identifying an unknown suspect. The Crime Stoppers of Houston Tip Line Program offers the community a powerful reporting tool that is 100% anonymous and each month solves anywhere between 30-60 cases.

Recently, we received THREE tips which helped aid in the location and apprehension of three people who were fugitives previously highlighted by Crime Stoppers:

1. Clifford Milton was on the Texas DPS Top 10 Most Wanted and Harris County Sheriff's Office Most Wanted. He is charged with Compelling Prostitution, two Child Trafficking charges and Engaging in Organized Criminal Activity. He was arrested in Texas City and transferred to the Harris County Jail. His bail has been set at $100,000.

2. Reginald Huey was wanted for Burglary of a Habitation. The tip on him provided his location. Huey was wanted for a Motion to Revoke Probation for Possession of a Controlled Substance and a November, 2018 Burglary of a Habitation and Assault (Impeding Breath). At the time of his arrest Huey was in possession of $83 in Ecstasy and Methamphetamine earning him another Possession of a Controlled Substance charge.

3. Julie Ann Brown was a fugitive, wanted for Felon in Possession of a Weapon. The tipster called the Tip Line providing her exact location. Brown was wanted on a Motion to Revoke Probation for Felon in Possession of a Weapon. When she was arrested she was found in possession of almost $500 in Heroin, Crack Cocaine and Marijuana which resulted in an additional charge of Possession of a Controlled Substance.

The anonymous tipsters who called Crime Stoppers will be eligible for cash rewards.

Crime Stoppers of Houston urges anyone who might have any information about any unsolved crime happening in Harris County to contact us anonymously through one of the 3 ways to report:

1. Call 713-222-TIPS(8477)
2. Use our mobile app - available in iTunes and Google Play
3. Online at https://www.p3tips.com/TipForm.aspx?ID=610&C=&T=

Crime Stoppers offers a cash reward of up to $5,000 for information leading to the identification and/or arrest of any unsolved felony crime.

Through collaboration with more than 70 local and federal law enforcement agencies, the Crime Stoppers Tip Line has proven its success in solving and preventing crime in the Greater Houston Area; helping solve over 34,900 cases and arrest over 26,500 fugitives since 1980. For more information, visit https://crime-stoppers.org/our-programs/tip-line-program.