Highlanders Baseball can't capitalize in Game 2, Broncos force series-deciding Game 3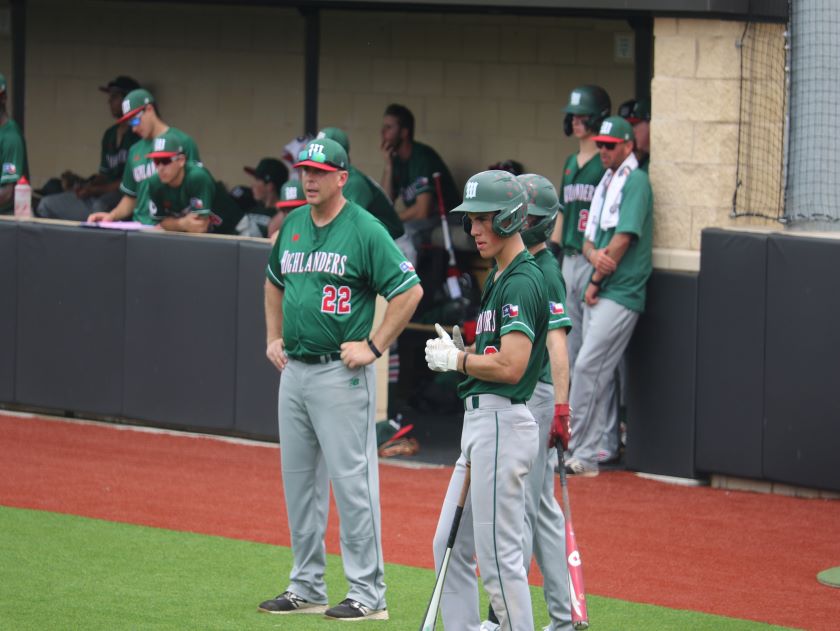 GEORGETOWN, TX -- The story of The Woodlands' 4-2 loss to McKinney Boyd in Game 2 was the Highlander's failure to capitalize on scoring opportunities. The team left a total of 10 runners stranded on base in Thursday night's game. The Highlanders, who have shown to be explosive this season, surprisingly couldn't turn their eight hits into more runs on the board.

Boyd jumped out to an early two-run lead in Game 2 of the UIL State Baseball Region 2 semifinal. The Highlander got their first run on the board in the top of the second but left a runner on third to end the inning, something they did three times in Game 2.

In the third, outfielder Harrison Caley robbed the Broncos on a ball that looked like it was probably leaving the yard. The great jumping catch kept the game locked at 2-1 until a fifth-inning sac-fly brought Daunte Stuart across home plate to tie up the game.

After being held scoreless for four straight innings, McKinney Boyd woke up the bats in the bottom of sixth to take back their two-run lead. The Woodlands has made a couple of late-game comebacks this season, but that would not be the case on Thursday as the Highlanders couldn't shake their bad habit of leaving runners in scoring position.

Offensively, Dyan McDowell and Casey Sunseri led the way with two hits apiece. Pitcher Will Swope went five and two-thirds innings, allowing four runs and 11 hits in the loss.

Saturday's series-deciding Game 3 will be played at Corsicana High School. The winner will advance to the Region 2 final against either Cypress Ranch or Rockwall High. First pitch is scheduled for 3 p.m.