/

/

Magnolia Rotary Club Brings Music to the Park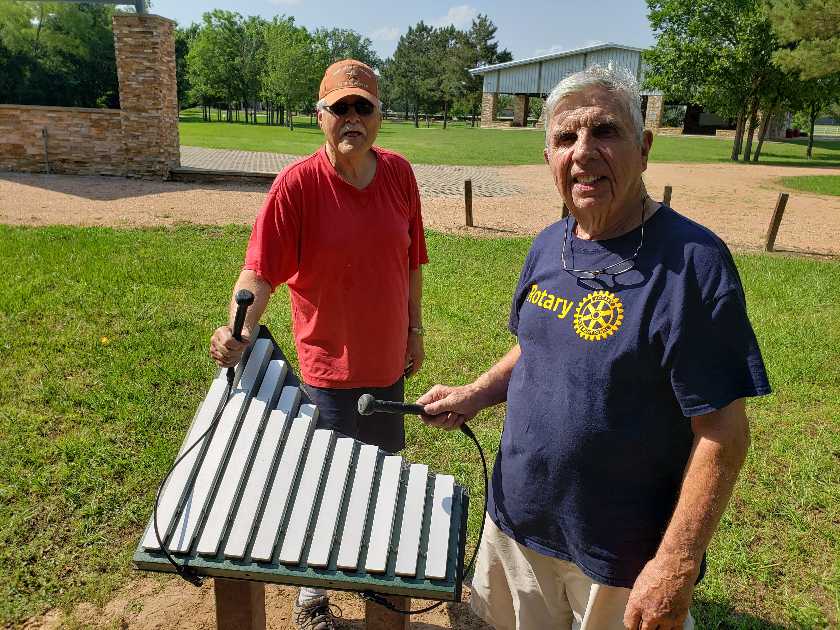 MAGNOLIA, TX -- The Magnolia Rotary Club from District 5910 has added a new generation of outdoor musical instruments that incorporates sculptural beauty with musical integrity at Unity Park in Magnolia. Members of the club installed the equipment on Saturday, May 18. The club received a grant through the district rotary and matched the funds in order to install three different types of musical instruments at the park.

City Administrator Paul Mendes shared, "Thank you to the Rotary for this project and all that the club does for the city. The instruments look great and the kids will love them!" A couple of years ago, the club also installed a wheelchair accessible swing at Unity Park.

The instruments are from the Weenotes Collection which is a group of interactive art sculptures that work as educational tools to challenge the imagination by stimulating creativity. The ensemble includes all three Weenotes, the Merry, Piper and Griffin which soothing tones are created through these instruments.

Thank you to the volunteers who spent 110 hours making this project possible. Thank you to Home Depot for donating the concrete mixer and to Caliche Limited for their donations.