/

/

Lone Star College names Blanson vice chancellor Student Success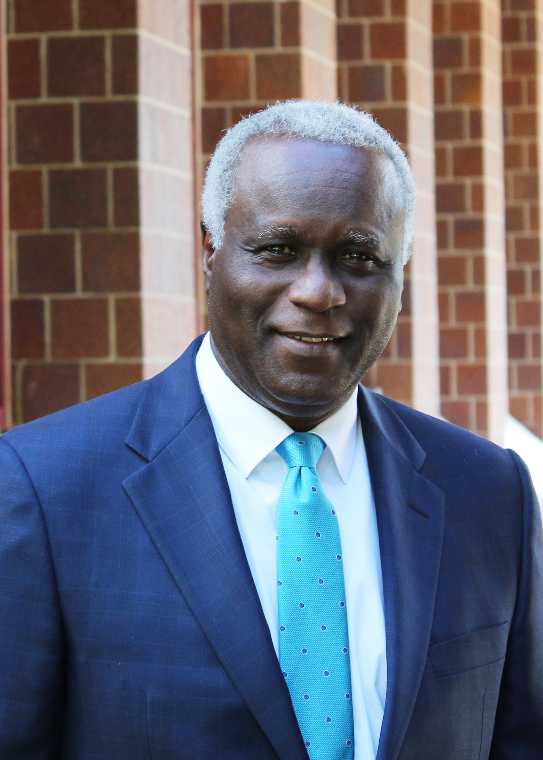 HOUSTON, TX – Dr. Archie Blanson has been chosen to serve as Lone Star College vice chancellor, Student Success. Blanson begins his duties July 15.

"I have known Dr. Blanson for over 20 years and have worked with him on a variety of projects, including the Victory Early College and LSC-East Aldine Center," said Stephen C. Head, Ph.D., LSC chancellor. "He brings a strong sense of commitment to equal opportunity and access for our students."

Blanson worked at Aldine Independent School District for almost 40 years, finishing his career as deputy superintendent. His background includes extensive experience as a teacher and administrator known for planning, budgeting, compliance and innovative thinking.

"I look forward to this opportunity to serve students," said Blanson. "Lone Star College has deep roots in our community and I am excited about taking this next step and continuing the very important work it does."

Blanson's responsibilities will include oversight of admissions, registration, dual credit, disabilities, enrollment management, as well as the numerous student services activities and partnerships at Lone Star College. Blanson will also be the primary contact with superintendents of local independent school districts to insure LSC continues its strong relationships in the community.

Aldine ISD honored Blanson in 2018, naming its newest facility for him. The Blanson Career and Technical Education High School offers personalized learning, providing in-demand, career-focused training.

"Aldine ISD is recognized as one of the top urban school districts in the State of Texas and many of the initiatives focused on students were directed by him," said Head.

Blanson graduated from Southern University with a Bachelor of Arts in Political Science degree, a Master of Arts in Education Administration from Texas Southern University and his Ph.D. from Texas A&M University.

Fall registration is underway at Lone Star College. Visit LoneStar.edu/Start to learn more on how Lone Star College can help you start close, go far.