/

/

The Phuture didn't start in Estonia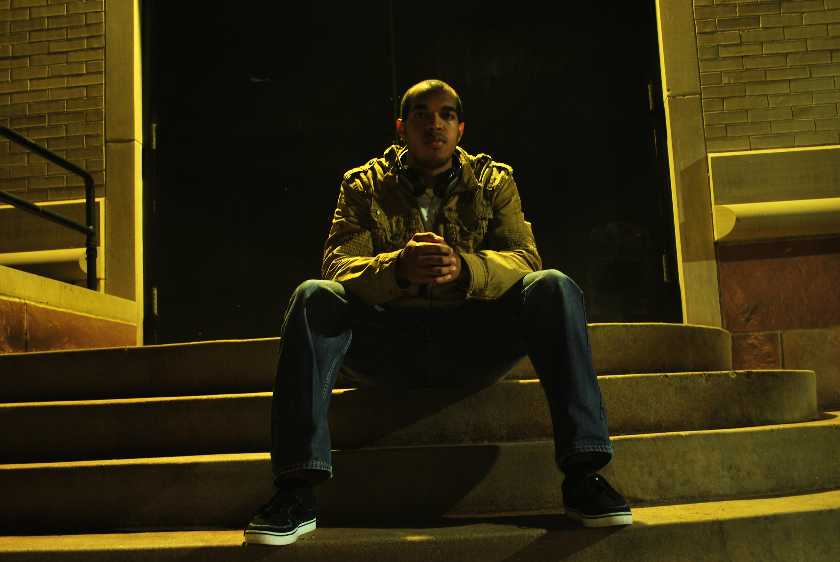 THE WOODLANDS, TX -- The Woodlands, Texas and Tallinn, Estonia are not exactly world-renown for their musical acts. However in the PhuturePhil household, both carry an important significance to the past and to the future. On March 30th, 2019, PhuturePhil made the nearly 5,400 mile journey to play Tallinn Music week in the Estonian capital. The venue was full of eager concert goers, but the most eager person in the room had to be the man behind the music controller.

J Dilla made me do it
"It was a combination of J Dilla, Daft Punk, and Kanye West," Phil Barker, better known as his music alias PhuturePhil, says after thinking about who inspired him to get into creating music during his high school days at The Woodlands HS.

"The way they created new sounds and drastically altered familiar sounds was so mind blowing to me."

Barker was sparked by his inspirations to fiddle around with sounds and ideas throughout high school and into college, when he decided to head north to the University of Colorado at Boulder after visiting a handful of possible destinations.

He met other music aficionados in Boulder, people who had toyed around with crafting their own music and played a few gigs around the area. He networked, learned, and heard all kinds of dance acts. After a number of years of late nights learning and watching what successful musicians in the dance world were doing, Barker made a track that sparked an epiphany in his college dorm room.

"I got signed!"
Getting signed when you're a dance music producer is a little bit different than when you get signed in another genre of music. It was still a huge realization.

"When I signed my first record to an independent label and found out I had a small audience for my music," Barker says after reflecting on his college days in the Rocky Mountains.

"It was a bit surreal to have my music resonate with random people across the globe," Barker says after another moment. "It was my first time really putting myself out there and to have even one person enjoy it made me feel pretty great."

That first signed record got the ball rolling, as the Houston-bred producer has followed up with numerous tracks signed to labels all over the world, ranging from Russia to right here in the United States. That experience also helped land occasional gigs in Boulder, as well as a few in Houston once Barker moved home after college. After focusing on honing his skills, the music festival world began to open up as well. Leadville, Colorado and Stroud, Oklahoma both proved to be important lessons for Barker, as both experiences provided invaluable insight that at the time Phil could not see being so important for his Phuture down the road.

Rerouting flight plans between England, Germany, Switzerland, and Finland. Traveling for close to 24 hours each way. Riding an early morning ferry to make one's way to the first leg of their return flight home. All of these things had to be very draining for PhuturePhil over the course of this experience. However, the knowledge and energy Barker received the night of his show more than made up for all of the inconveniences listed.

"My show reaffirmed to me how music is truly universal and can bring people of all backgrounds together," Barker says. "I also learned how fun and rewarding, but stressful planning and successfully executing a tour is."

Tallinn Music Week 2019 in Estonia brought together acts from all over the world, not just artists from Estonia and the United States. The Netherlands, Japan, Canada and dozens of other countries were well represented. This kind of festival brings fans from across the world together to hear every musical conception one can think of. A festival like that is the perfect breeding ground for creativity and risk-taking. For Phil Barker, it provided that next step of knowledge necessary to keep things moving into the Phuture, both here in Houston and beyond.