/

/

Fire Department Personnel Remained on Scene Throughout the Night at Site of Large Mansion Fire
Fire Department Personnel Remained on Scene Throughout the Night at Site of Large Mansion Fire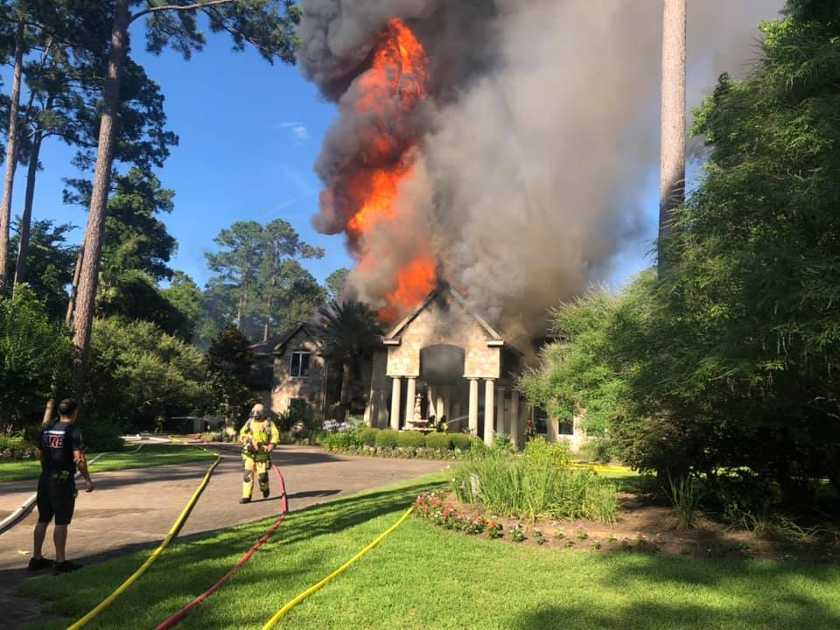 THE WOODLANDS, TX -- Fire Department personnel remained on scene throughout the night to make sure the massive mansion fire did not reignite.

Two people were injured yesterday, when a massive fire broke out at a $2 Million mansion in the Palmer Woods subdivision. Life Flight transported one of the victims downtown for treatment of their injuries. The people in the home were thought to be two workers who were painting on the inside. The homeowners were not home at the time of the fire. The thick, black smoke could be seen from miles around.

According to The Woodlands Professional Fire Fighters Association Facebook page, around 30 firefighters from The Woodlands Fire Department, along with firefighters from two neighboring departments, worked together to contain the blaze.

The cause of the fire is still under investigation and the home is considered a complete loss. The family's three pets, one dog and two cats, are still missing.

The Woodlands Professional Fire Fighters Association via their Facebook page extended a huge thank you to The Woodlands Township Chairman Gordy Bunch for providing food for all the Fire Fighters on the scene.