As Dereck Rush prepares for a new opportunity, Oak Ridge football brings in a former rival coach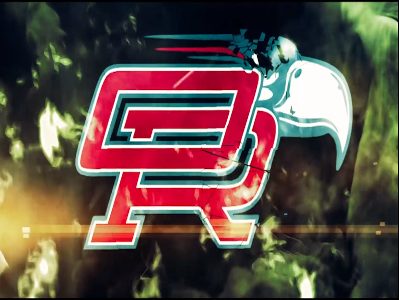 OAK RIDGE, TX -- Big changes are coming to Oak Ridge Football this season. News broke Wednesday that Oak Ridge Athletic Director and Head Football Coach, Dereck Rush, would be leaving to become the new AD of Bryan ISD. In equally surprising news, it was announced that former head coach and athletic director of The Woodlands High School, Mark Schmid would be stepping in to take over as interim AD and head coach at Oak Ridge High School.

For Coach Rush, leaving the War Eagles program after seven years wasn't easy, but he couldn't pass on a chance to accomplish one of his long-standing goals.

"It was a hard decision," said Rush. "But I told myself when I left Tyler to come to Oak Ridge that my long-term goal was to become an athletic director of a multi-school district. So, when the opportunity presented itself, I couldn't turn it down."

Under Coach Rush, the football team had a total record of 34-38 and three playoff appearances in 2013-14, 2014-15, and 2017-2018. In seven years with Rush and the school's athletic director, Oak Ridge team sports made a total of 40 playoff appearances with Baseball, Softball, and Volleyball leading the way with seven appearances. The War Eagles' Volleyball team reached state twice in 2015-16 and 2016-17, and softball made the state tourney in 2017-18.

"I feel like the entire athletics program is in a better place now than it was when I arrived," said Rush. "That's attributed to all the coaches, parents, the school and the community for putting in the time and effort to help our programs be successful."

Outside of athletics, Rush said he is blessed to have lived in the Oak Ridge community.

"Words can't express how grateful I am for Oak Ridge High School and the community for accepting me and my family," said Rush. "For seven years, I had great principals and faculty that supported me each and every day. I'm also thankful for how the community accepted my family and allowed us to grow during our time here."

Coach Rush says he is excited to start a new era of his life and is ready to serve Bryan ISD schools and their communities. "I look forward to working hard to find out what we need to do to be successful, then putting in the work to make that happen."

Oak Ridge plans to hand the keys to Mark Schmid for the foreseeable future. Schmid, who spent 30 years coaching at The Woodlands, including 14 as head coach, will be making his return to high school athletics as interim AD and head coach at Oak Ridge after stepping down from the Highlanders job in 2018. The addition of Schmid to the War Eagles should make an already anticipated rivalry game between Oak Ridge and The Woodlands even more noteworthy in Week 3 of the upcoming season.