/

/

Houston Methodist specialists to offer sports physicals at Houston Methodist Orthopedics & Sports Medicine at the Woodlands, Aug. 3
Houston Methodist specialists to offer sports physicals at Houston Methodist Orthopedics & Sports Medicine at the Woodlands, Aug. 3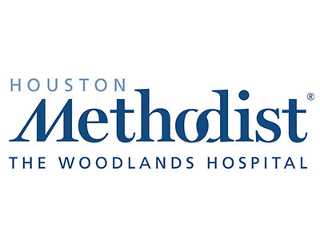 THE WOODLANDS, TX - Houston Methodist Orthopedics & Sports Medicine at The Woodlands is offering affordable sports physicals to Conroe ISD students and other area student athletes who plan to participate in school athletics.

Physicians will provide physicals at Houston Methodist Orthopedics & Sports Medicine in the Woodlands on Saturday, August 3, from 8 a.m. to 12 p.m. The cost is $15 for ages 12 through 18. Cash and credit cards will be accepted.

The University Interscholastic League (UIL) requires all high school athletes to undergo and pass a physical examination prior to participating in sports. Physical evaluations include examining height, weight, vision, blood pressure, pulse, ears, nose, throat, heart, lungs, abdomen, spine and all joints in the upper and lower body. Physicians study the athletes' medical history and discuss any concerns with their parents, if further evaluation is necessary prior to clearing them for sports participation.

'Parents need to have their forms filled out before arriving at the sports physical location. There are a lot of questions in which children do not know the answer, such as family history of heart disease. These forms help us look for patterns in their history that may be otherwise overlooked," said Dr. Alysia Robichau, primary care, sports medicine.

"Making physicals affordable and accessible provides a unique opportunity for athletes to complete their physical and meet our team of board-certified physicians," added Jace Duke, director of Athletic Training Services, Houston Methodist Orthopedics & Sports Medicine. "Houston Methodist Orthopedics & Sports Medicine is the medical provider for top sports teams such as the Houston Texans and Houston Astros, and we are proud that we can offer the same high-quality care to families throughout Montgomery County."

For your child to participate in the school physicals, please visit houstonmethodist.org/events to register and print the UIL Physical Evaluation form and the Houston Methodist release form. Please bring both completed forms with you on August 3.

Houston Methodist Orthopedics & Sports Medicine is located at 17183 Interstate 45 S., Suite 210, The Woodlands, Texas, 77385.