/

/

Top 5 Things to do in The Woodlands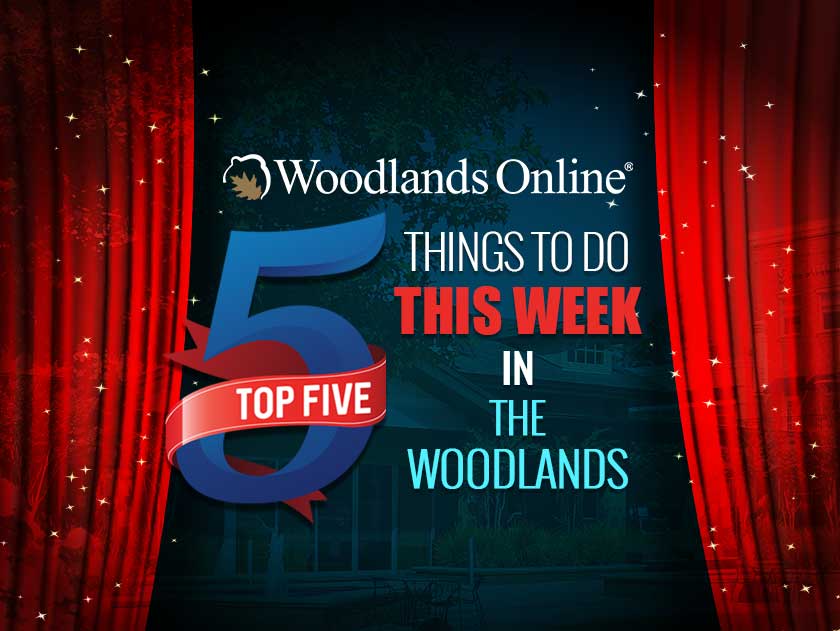 THE WOODLANDS, TX -- Conroe ISD opens its doors to students Wednesday, which means there are two days left of summer. The Woodlands is still bustling with activities for everyone in the family to enjoy. And now, without further ado, here are the Top 5 Things to do in The Woodlands the week of August 12:

The Woodlands Photography Club will meet August 12 at 6:30 p.m. at Glade Arts Cultural Center located at 2000 Woodlands Parkway. This club is for photographers of all ages and skill levels. Interested in photography? Then this is the club for you! Join The Woodlands Photography Club to hear about monthly photography opportunities, workshops, seminars, and the fall contest show and competition.

Tuesday, August 13 is National Filet Day! Morton's Grille in The Woodlands invites all the filet lovers to enjoy $1 Petit Filet Mignon sandwiches from open until 10 p.m. Come hungry, but just so you know, there will be a limit of 12 sandwiches per guest. Bon appetit!

Just in time for back-to-school, America's ER will host a free CPR class on August 14 from 10 a.m. until 2 p.m. Attendees will earn their Heartsaver CPR Certification. These classes do fill up quickly, because they are so crucial in helping to save a life. Call 281-789-3400 to register for your spot.

ITVibes will bring their knowledge of social media to you on August 15 at their Social Media Marketing Extravaganza. Starting at 9 a.m., this event will take place at The Woodlands Area Chamber of Commerce. If you're wondering how to maximize your social media presence for your business, this is an event you won't want to miss. Registration is required at woodlandschamber.org.

The Woodlands Children's Museum invites kids of all ages out for Storybook Theatre August 16th at 11 a.m. as they present "One Proud Penny" by Randy Siege. The story fits perfectly with their "Million Penny Challenge" to raise funds for the museum. Storybook Theatre combines your favorite childhood books with songs, rhymes and finger plays which are meant to promote early literacy and enhance language development. Free with price of admission.

The entire Woodlands Online family wishes all students, teachers, administrators and staff a wonderful first week of school (or upcoming first week for those districts starting a little later in the month). We hope you have a wonderful week full of adventures!