/

/

Top 5 Things to do in The Woodlands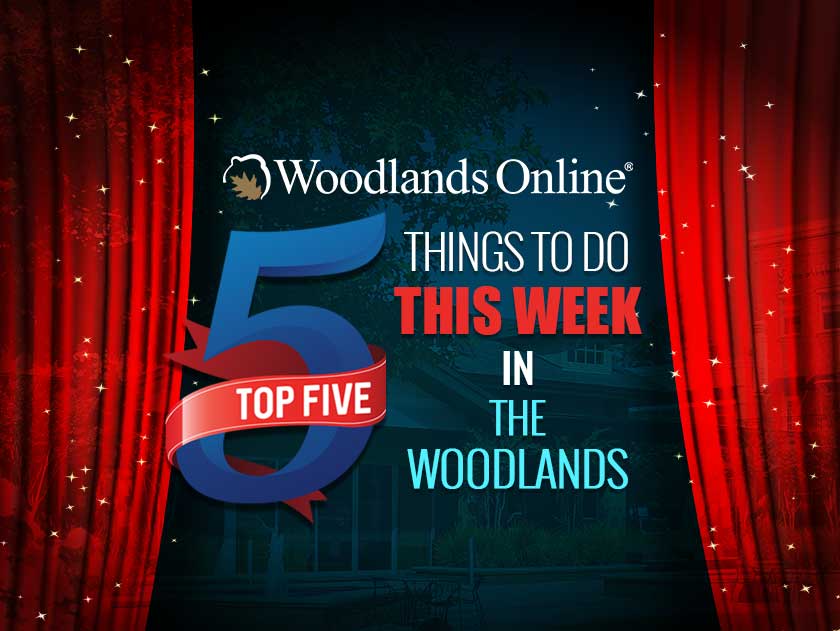 THE WOODLANDS, TX -- September is nearly upon us, promising cooler temperatures and a little more structure after the bright, relaxing, and occasionally chaotic summer months. The start of school often feels like its own New Year, an opportunity to learn, grow, and explore new hobbies. So here it is, folks: the Top 5 Things to do in The Woodlands for the week of August 19:

Take Monday evening as an opportunity to relax with friends and to take a crack at producing a work of art. Monday night is Girls' Night Out at Pinot's Palette, located at 17937 South I-45, Suite 109. This week's theme is "Midnight Merlot," where attendees can learn to produce a moonlit masterpiece while sipping on some vino (don't worry, it's from 7:00 p.m. until 9:00 p.m. -- enjoying an evening with friends on a weeknight and getting enough shut-eye can coexist).

Got time, talent, passion, and skills for helping homeless pets? Operation Pets Alive! will be hosting a new volunteer orientation on Tuesday, August 20 at the South County Community Center. OPA depends on the joyful, tireless work of volunteers to advance their No Kill mission for Montgomery County and there are a lot of ways, big and small, that volunteers can assist the organization. The orientation will run for about an hour and starts at 6:30 p.m.

Looking for a daytime activity for the kiddos? The Woodlands Children's Museum will be hosting a Science Madness workshop from 10:00 a.m. - 12:00 p.m. This week, the activity is a nature piece sink or float -- an engaging way for children to use their investigation skills to determine whether different kinds of nature pieces will sink or float.

Thursday night brings an opportunity to show your smarts and contribute to a worthy cause. From 6:00 p.m. - 10:00 p.m. on August 22, attendees at the Trivia Night Silent Auction -- hosted by the Education for Tomorrow Alliance -- can do just that! Trivia Night is set to include seven rounds of Q&A where guests will be challenged with trivia ranging from biology to pop culture in pursuit of the "Smarties Cup." Come show what you know!

Tomato season is here and America is obsessed. I'm personally a little miffed that my own tomato plant isn't producing, but that can easily be remedied by a quick trip (or, more likely, a lengthy meandering stroll) through the Woodlands Farmer's Market this Saturday, August 24. The market runs from 8:00 a.m. through 12:00 p.m. Come celebrate the Woodlands Farmer's Market's tenth year by grabbing some fresh, local produce and handmade items.