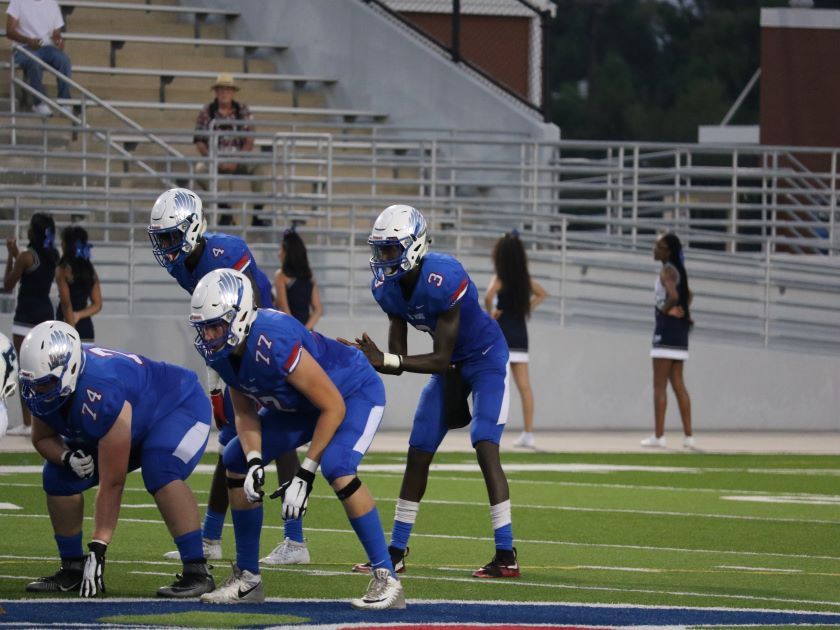 THE WOODLANDS, TX -- The Oak Ridge War Eagles turned Friday's football game versus Alief Elsik into a track meet during their 48-13 win over the Rams. A lethal first-half rushing attack accounted for 41 points in the half and put Elsik away early for Oak Ridge's first win of the year.

The game started with punts from both teams. On Oak Ridge's second drive, the War Eagles found out the key to success for Friday's game, put the ball in the hands of their talented backs and get in space out on the edge. A steady dose of outside zone and jet sweeps allowed The Ridge's superior blocking and speed to take over the game. Kywon Morgan's 48-yard dash to the end zone early in the first quarter ignited an offense that was still looking to put it all together coming into Week 2. About a minute later, Morgan would strike up the band for his second score on just his second touch of the night.


The barrage of rushing touchdowns would continue with four minutes remaining in the quarter. This time, it would be War Eagles' quarterback Kavon Townsend's turn to be added to the score sheet. The senior left a couple of Rams on the ground as he ran it in from 12 yards out to quickly give Oak Ridge a three-score lead in quarter one.
In the second quarter, the Oak Ridge offense would become the Alton McCaskill show. The game-changing back scored the next three touchdowns for the War Eagles and effectively put the game away.
Elsik would find some success late in the third quarter with a couple of 40-plus yards touchdown throws from QB Jamarcus Ledet to Dezmond Tealer and Joseph Nathaniel. However, a goal-line rushing TD from Oak Ridge's Justin Beaudion that was set up by an exhilarating catch-and-run by receiver Tre Scott put a stamp on Friday's game.
To go along with the run game that produced 270 yards, the War Eagles defense put on a strong performance to make up for last week's shortcomings. The defense allowed just over 200 yards for the night and forced three turnovers, including an Alex Parker interception.
The victory gives former Woodlands coach Mark Schmid his first win in the blue and red colors of his former rivals. Up next for Oak Ridge will be Schmid's old team. Oak Ridge will meet The Woodlands at Moorhead Stadium in Conroe for the first week of district play. Friday's game was a Woodlands Online On-Demand broadcast sponsored by RE/MAX The Woodlands & Spring.