/

/

Tropical Weather Outlook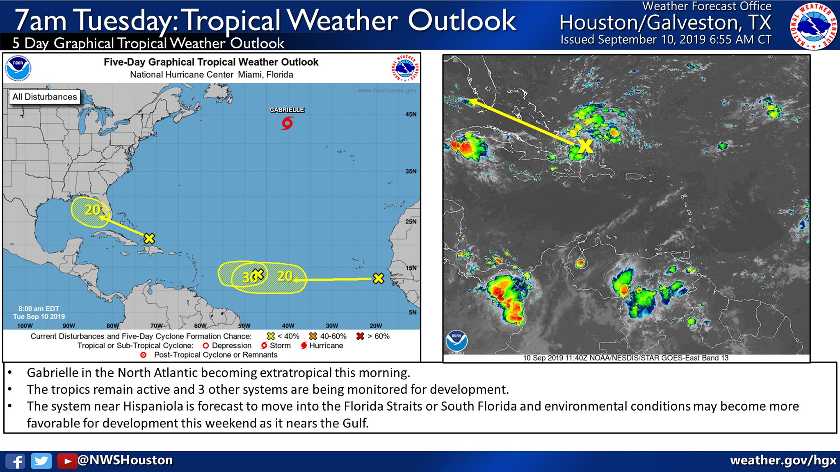 HOUSTON, GALVESTON, TX -- Tropical weather outlook. Active across the tropics with one potential system moving into the Florida/east Gulf this weekend.

Gabrielle in the North Atlantic becoming extratropical this morning.
The tropics remain active and 3 other systems are being monitored for development.
The system near Hispaniola is forecast to move into the Florida Straits or South Florida and environmental conditions may become more favorable for development this weekend as it nears the Gulf.