/

/

Prepare for a Deluge of Rain This Week in The Woodlands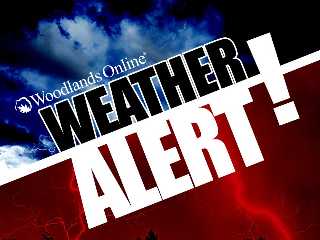 THE WOODLANDS, TX - With a very unorganized tropical disturbance in the Gulf, all eyes are upon Southeast Texas this week.

Rain chances are currently sitting at 80% for Tuesday and Wednesday, with The Woodlands area forecast to pick up a few inches of much needed rain during the event. Rain chances stay elevated on Thursday and Friday, with it dwindling to around 30% for the weekend.

Once the rain clears, our payoff will be temperatures in the upper 80's next week, with lows in upper 60's.

Please stay with Woodlands Online for the next few days, as we'll be posting updates about watches and warnings, should they be issued.