/

/

Houston Food Bank Providing Assistance in Devastated Areas in Wake of Imelda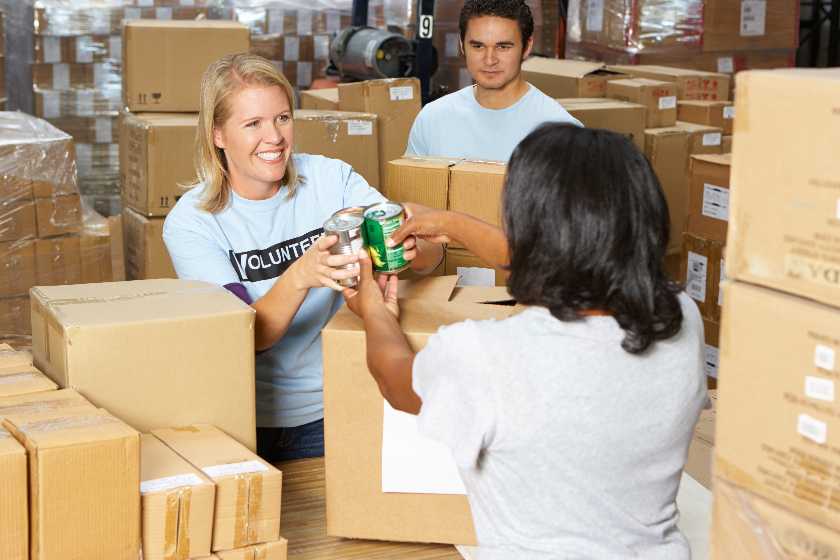 HOUSTON, TX -- The Houston Food Bank has a history of providing disaster relief. Each hurricane season, the Food Bank accumulates more than 40 tractor trailer loads of disaster product to be prepared to immediately respond to the needs of the community as soon as storms clear. The community's ongoing support of the Houston Food Bank enables them to distribute product immediately following disasters. In addition, the Food Bank remains in constant communication with community partners to assess their needs. They are here to help our neighbors recover.


In the wake of Tropical Storm Imelda:

The State has declared the following counties as disaster areas: Brazoria, Chambers, Galveston, Hardin, Harris, Jasper, Jefferson, Liberty, Matagorda, Montgomery, Newton, Orange and San Jacinto.

From this list above, 7 of the 18 counties in the Houston Food Bank service area are included: Brazoria, Chambers, Galveston, Harris, Liberty, Montgomery and San Jacinto.

On September 19, 2019, Houston Food Bank sent food and water to several shelters.

Today, September 20, 2019, Houston Food Bank is sending their food truck out to Chambers County to serve hot meals at shelters this afternoon, and they will have a shelf-stable breakfast for tomorrow morning as well. The meals will be served family-style.

Houston Food Bank is still assessing the need in the community and receiving information from government officials.

Help from the community is needed to help our neighbors! Gifts of money, food and time will have great impact. Secure donations can be made at www.HoustonFoodBank.org. Monetary donations will go the farthest and make the most impact as most-needed items can be supplied and donated as needed.

Visit Houstonfoodbank.org to find help or to donate, or use the Houston Food Bank app.

A list of most-needed items for donation:
Peanut butter
Crackers
Granola bars and other protein snacks
Canned tuna – (pull tops preferred)
Canned soup and ravioli – (pull tops preferred)
Paper towels
Toilet paper
Paper plates/cups/utensils
Cleaners

These items can be donated at the Houston Food Bank, 535 Portwall (77029) or in the Red Barrels at local grocery stores.