/

/

Veteran Business Owner Celebrates Two Year Anniversary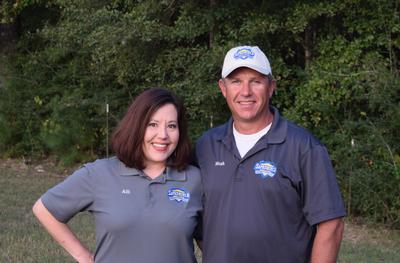 THE WOODLANDS, TX -- On this Veterans Day, local business owner and United States Coast Guard Veteran, Micah Stephens, is celebrating the two-year anniversary of his home inspection company, SafeShield Inspections.
After Serving 6 Years in the Coast Guard and Subsequent 15 Year Career in Oil & Gas, Micah Stephens Founded SafeShield Inspections to Create His Own Future
Long before he opened a residential real estate inspection company in The Woodlands in 2017, Micah Stephens spent six years in the United States Coast Guard, enlisting shortly before his twentieth birthday. On November 24, 1995, Stephens was on his first deployment on the USCGC Dauntless when the crew encountered a grossly overloaded 75-foot coastal freighter and subsequently rescued 578 migrants, the largest number of migrants rescued from a single vessel in Coast Guard history. Stephens achieved the rank of Machinery Technician, 3rd Class and received a letter of commendation from the Commandant of the Coast Guard before transitioning out of service in the spring of 2001. He then went onto a fifteen year career in the oil and gas industry.
During the last oil and gas downturn in 2015, Stephens and his family decided that it was time to switch gears, escape the ups and downs of the industry, and prepare a more stable plan for the future. In the next two years, Stephens completed a 450-hour home inspection course and field practicals through the University of Texas - Arlington, became TREC and InterNACHI certified, and worked under another established and successful home inspector to develop his business knowledge and skills. In 2017, Stephens took the leap and started his own company. Two years later, Stephens shares what he's learned and how he plans to grow this home inspection business that serves the greater Houston area and communities in eleven surrounding counties in year three.
'Starting a business isn't easy, I knew that going in,' Stephens said. 'Mentors and other inspectors advised that the first two years would be the hardest. But here we are two years in, and the day to day operations are becoming more manageable. We've come a long way, and we've learned a lot, but we have a lot of growing to do in year three.' Stephens says the key to success will be to focus on earning customers, not jobs. 'A job is just a transaction. Customers are the ones who propel the business forward when they refer us to friends and family. Customers keep our schedule full by having us back to their homes to perform maintenance inspections or when they are ready to sell. In this type of business, we rely on loyalty. We want to build the brand so it's associated with reliability, quality and professionalism. It's just up to us to earn the trust of our customers and to continue to build credibility in the community.'
Giving Back
SafeShield Inspections specializes in residential inspections including buyers' inspections, sellers' pre-listing inspections, warranty inspections for those who built a home, and home maintenance inspections. Stephens says the most rewarding part of his job has been assisting fellow service members and other community "heroes". "Even before we had established our pricing and fees, I knew I wanted to be able to offer discounts for customers in positions of service,' Stephens explains, "We offer a 'hero' discount to active duty and Veteran service members, current and retired law enforcement and first responders, and current and retired teachers and educators. We also provide a discount to customers who are buying their first home. Buying a home can be an overwhelming experience, a huge investment. I feel privileged to be a part of the process in helping clients make informed decisions."
When asked about being classified as a hero according to the guidelines set by his own discount standards, Stephens is quick to turn away the title. "I'm no hero," he says, "I just feel lucky and honored to have had the opportunity to serve my county. And now I run my business with the integrity and discipline that I learned during my years of service, and I give back as much as I can."
A Family Affair
Stephens and his wife, Alli, are gearing up for a busy 2020 season to kick off year three. 'This company is truly family-owned and operated, and we're in a great position to really grow the business.' Alli, an equal-share owner, manages the company website and marketing efforts while son, Clayton, assists his dad on inspections when on break from studying to become a firefighter. In the next year, SafeSheild Inspections plans add wood-destroying insect inspection and pool inspection services to accommodate demand and fulfill a busy customer schedule.
SafeShield Inspections is fully certified and insured. Stephens maintains more than 16 hours of continuing education each year, is a member of the International Association of Certified Home Inspectors (InterNACHI) and the Texas Professional Real Estate Inspectors Association (TPREIA). He also serves as a board member for the TPREIA Chapter in Montgomery County. For more information or for a free, customized quote, contact owner Micah Stephens at Micah@SafeShieldInspections.com, call 832-953-6992 or visit the website at www.SafeShieldInspections.com.