/

/

Top 5 Things to Do This Week in The Woodlands for the Week of November 18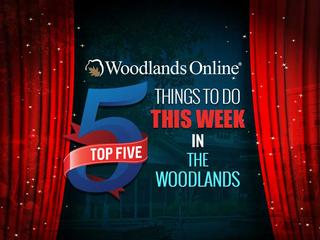 THE WOODLANDS, TX – The holiday celebrations are about to come to fruition. Here's our picks of the top five things to do in The Woodlands this week.

Chick-Fil-A in Magnolia is proud to host KSBJ's Brown Bag Concert Series when they welcome Jason Gray on Tuesday, November 19. The pre-party will begin at 5:30 PM with the concert starting at 6:30 PM. Join them for great music, food, fun and games – fit for the whole family.

Is your child interested in attending The Woodlands Preparatory School? Join them on Wednesday, November 20, for their Admission Open House event at 9:00 AM. School administrators are eager to welcome you to their campus and answer any admission questions that you may have.

Join Radiance Medical Aesthetics & Wellness on Thursday, November 21 from 9:00 AM to 5:00 PM for their CoolSculping event. Exclusive event perks include event-only pricing: Save $300 on four (4) cycles. Beauty Bank members save $600. Please RSVP to save your spot by calling (281) 367-4700.

'Tis the Season to Sparkle at the Junior League Holiday Market, presented by Junior League of The Woodlands. As a local holiday shopping favorite, the holiday market is sure to offer each visitor something that fits their own unique style. The market takes place at The Woodlands Waterway Marriott Hotel and Convention Center on Friday, November 22 and Saturday, November 23 from 9:00 AM to 6:00 PM and Sunday, November 24, from 10:00 AM to 4:00 PM.

The largest holiday event in The Woodlands returns to Town Green Park. The 37th Annual Lighting of the Doves celebration once again welcomes the holiday season on Saturday, November 23. The festival begins at 3:00 PM, with a fireworks show at the end of the evening. Join Santa Claus and help light the doves. This event always draws a crowd due to the vast amount of entertainment on multiple stages, food vendors and businesses from around The Woodlands. Admission is free. Concessions and activity wristbands can be purchased at the festival.

For many more fun events, please visit the Woodlands Online Events Calendar.