/

/

Houston Author Launches 'Simple, Soulful' Children's Book in November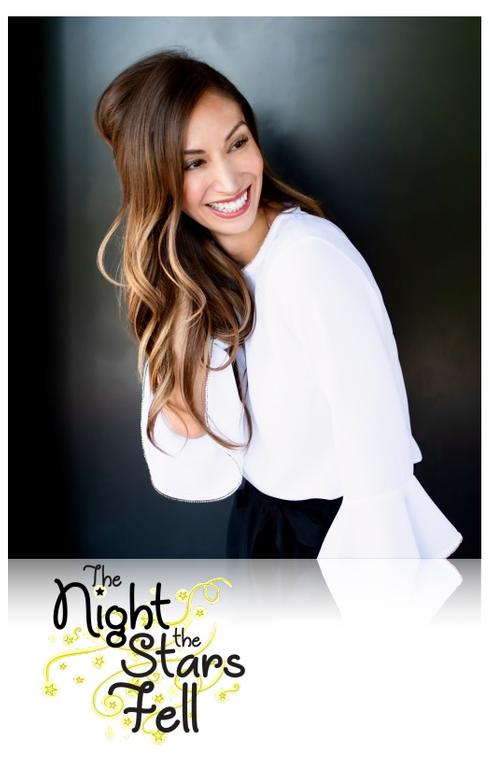 HOUSTON, TX -- The Night the Stars Fell, a tale of two sisters bonded in love and imagination, will debut in November 2019 by April M. Salazar, who began as a storyteller, and now is an author, illustrator, and publisher. The Night the Stars Fell reminds us all of the playful power in children," said Salazar.

This is Salazar's first of five children's books from her own RAZALAS Publishing house. Her genres range from whimsical to self-love to cultural education. Salazar, a mother of seven, found inspiration in her children. "I have three bonus babies plus my own four, and I learned that the influence an author can have on a young child's mind is immeasurable, and can be used for absolute good," said the author.

By summer of 2020, she plans to have all five of her children's books published and available to the public. Salazar is also working on three novels projected for 2020. A first generation St. Mary's University graduate with a Speech & English Communications degree, Salazar fell in love with writing while working in broadcast news at WOAI-TV in San Antonio.

April has always loved the idea of telling stories, being in the limelight, and creating change. Through her work as an author, Salazar knows she can help others while maintaining transparency about her failures and successes. The road to publishing wasn't always easy. "A lot of the struggle came from getting past personal self-doubt and learning the trade. Publishing is much more involved than many realize."

Having grown up incredibly poor and knowing what it was to be hungry as a child, the motivation for success in giving back was born. Salazar believes she can achieve this through her books. "Many have a difficult childhood, but its how we learn to maneuver through the obstacles, and ultimately survive that sets us apart from the average," said Salazar.

Salazar is available for school visits, book signings, and other events.

About April Salazar
Author April M. Salazar is the owner of RAZALAS Publishing LLC. The author's first book, The Night the Stars Fell will be available for purchase October 2019. She has a Speech and English Communications dégrée from St. Mary's University, and trained in broadcast journalism at News 4 WOAI San Antonio. Salazar resides in Houston with her husband Jorge D. Salazar, a pediatric heart surgeon, and seven children. For more information about and her books, please visit www.aprilmariesalazar.com.