/

/

The Sounds of Christmas Filled The Woodlands' during the December 5th Holly Jolly Jingle Concert
The Sounds of Christmas Filled The Woodlands' during the December 5th Holly Jolly Jingle Concert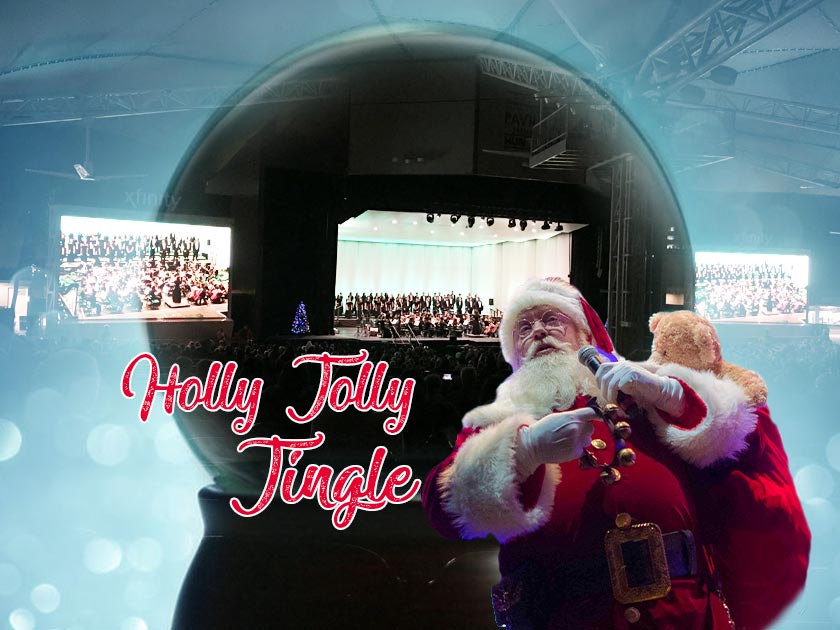 THE WOODLANDS, TX - Christmas is around the corner and one holiday event that The Woodlands looks forward to each year that always puts everyone in the Christmas mood is the annual Holly Jolly Jingle concert. From Caroling and kids activities to performances from local school orchestras, Holly Jolly Jingle is always a great family event here in The Woodlands.

Christmas Was In The Air

On Thursday, Dec 5, orchestras from various area high schools performed at The Cynthia Woods Mitchell Pavilion and dazzled the crowd with various popular Christmas music arrangements. From songs included in popular Christmas movie soundtracks to traditional holiday songs from years gone by, the student performers treated the community to a winter wonderland of Christmas sights and sounds.

Performing Schools

Schools that performed that evening included The Woodlands, College Park, and Oak Ridge High Schools as well as Sam Houston State University. Other schools were on hand for the event as well as booths that offered plenty of great kid activities. During the evening, the audience was treated to a visit from Buddy the Elf as well as the big man himself, Santa Claus. Kids of all ages joined in the singing and memories were made by families and friends at an event that was sure to put everyone that attended in the Christmas mood, even those individuals that had a heart two sizes too small.

Click here to learn more about The Cynthia Woods Mitchell Pavilion and their upcoming events.