/

/

Four Celebrated Texas Figures to Speak at Fall 2019 Commencement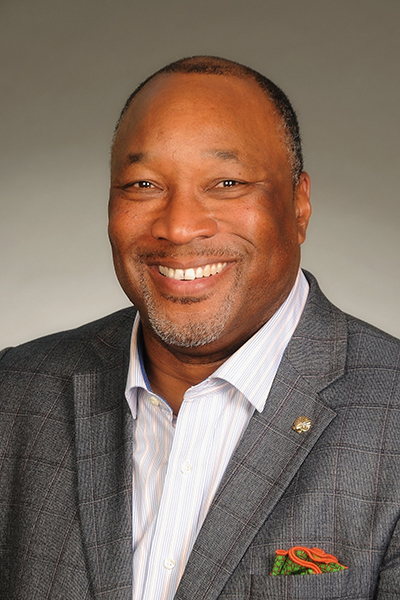 HUNTSVILLE, TX -- Sam Houston State University welcomes four celebrated Texas figures to speak at the fall 2019 commencement ceremonies on December 13-14 at the Johnson Coliseum. The keynote speakers will help commemorate the success of more than 1850 graduates. For those who will not be able to attend, the commencement ceremonies will stream live on Sam Houston's main YouTube page and will also be available for viewing after the event.

On Friday, Dec. 13 at 9:30 a.m., Chief Art Acevedo will address the students of the College of Criminal Justice.

Chief Acevedo serves as the chief of police for the Houston Police Department and has maintained the position for three years. Acevedo has dedicated his years of service to "strengthening the bond between the community and its police department." Being the first Hispanic to lead HPD, Acevedo uses his unique perspective to understand the concerns of Houston's diverse communities.

At the age of four, Chief Acevedo immigrated to the United States from Cuba. In 1968, he found a home in California and later stayed to earned a Bachelor of Science degree in Public Administration from the University of La Verne.

Acevedo now resides in Houston with his family and along with his position as chief of police, he is also the president of the Major Cities Chiefs Association.

On Friday, Dec. 13 at 2:30 p.m., Don Gilbert will speak to the students of the Colleges of Health Sciences and Science and Engineering Technology.

In his career, Gilbert has spent several years in the public health field and was named state commissioner of Mental Health and Mental Retardation by, then governor, George W. Bush. Gilbert is also a proud SHSU alumnus, earning his Bachelor of Business Administration degree in 1974.

Upon graduating, Gilbert pursued his administrative career beginning in the private sector at the Terrell State Hospital, where he was responsible for the operation of a 1400-bed psychiatric hospital.

Later, Gilbert served as state commissioner of Health and Human Services where he oversaw the work of 13 state agencies and 55,000 employees with a budget of $34 billion which accounted for 30 percent of all state spending in Texas. During his time as HHSC, Gilbert was recognized by Sam Houston State with a Distinguished Alumni Award in 1999.

On Saturday, Dec. 14 at 9:30 a.m., Brian Hall will address the students of the Colleges of Business Administration and Arts and Media.

Hall serves as manager and Small Business Liaison Officer for Shell Oil Company and is an SHSU alumnus, earning his Bachelor of Arts in Marketing and Computer Science, along with post-grad work at Texas A&M and Rice University.

Throughout Hall's 25-year career at Shell, he has made it his mission to help small and/or diverse-owned business enterprises find their place in the energy supply field.

Hall is also committed to helping the community through philanthropy and volunteerism. Along with serving as a board member of the Sam Houston State Alumni Association, Hall also founded FridayHarbour.org, which is a Houston based non-profit organization providing thousands of free hotel nights per year for cancer patients/families seeking treatment in the Texas Medical Center.

On Saturday, Dec. 14 at 2:30 p.m., State Representative Chris Turner will speak to the students of the Colleges of Education and Humanities and Social Sciences.

Turner has served Tarrant County in the Texas Legislature for five terms and represents parts of Arlington and Grand Prairie. Since graduating from the University of Texas, Turner has dedicated his career to increasing opportunities for Texans.

In 2019, Turner was appointed as chairman of the House Committee on Higher Education and has since helped students by improving the the ability to transfer college credits, passed laws to protect students from violence on and off campus and is working to lower the cost of college by expanding access to open educational resources.

In addition to his representative duties, Turner also serves as chair of the House Democratic Caucus and vice chair of the House Committee on redistricting. When not at the Legislature, Turner works as a communications consultant.